#1 Sugar Sand Sculpting Festival is Back in Clearwater!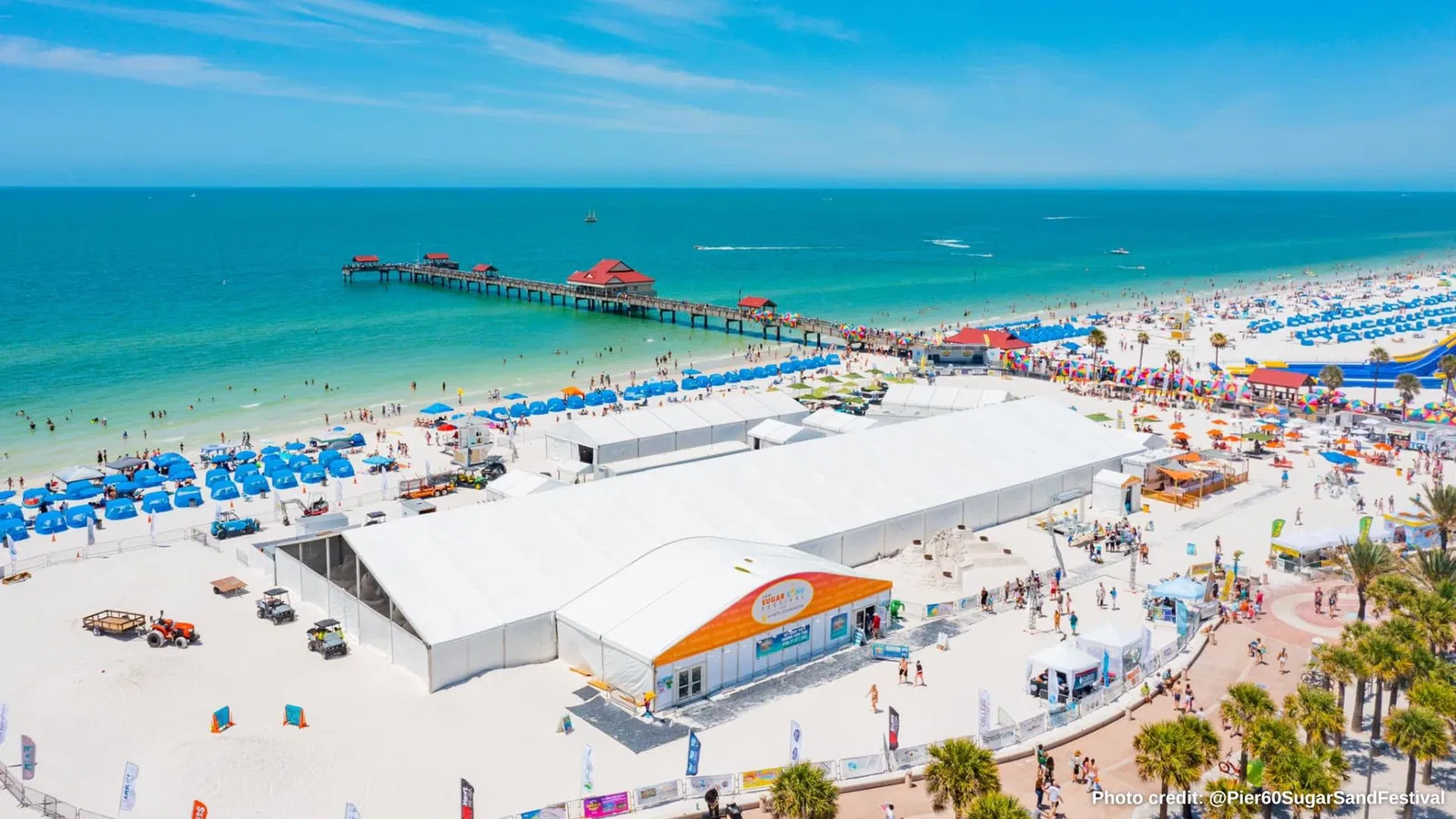 Named the #1 Sand Sculpting Festival in Florida, Pier 60 Sugar Sand Festival returns to Clearwater for 2023! This year the festival will run from April 7th to April 23rd. You can walk the exhibit from 10am to 9p Monday-Friday and 10am to 10pm Saturday and Sunday.
Every year world-famous artists take to the beach and make masterful creations out of sugar sand – the sand of Clearwater Beach. Several larger-than-life sculptures will span a 21,000 square foot structure. There will be free live music, fireworks, and sand sculpting classes to enjoy while you are there as well.
This year's theme is A Blast From the Past!  A nostalgic time travel back to the 50s, 60s, 70s, 80s and 90s.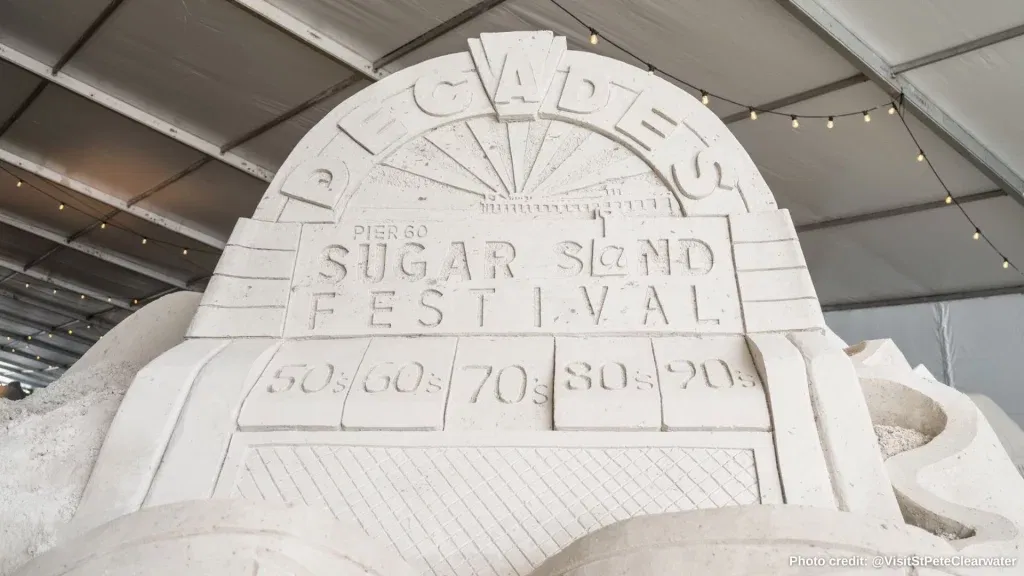 On opening day the exhibit is 95% complete, this gives viewers a chance to see the final pieces come together in real time as various sculptures are completed. Each sculpture is handcrafted, there are no molds or templates. Every year the themes change so even if you've visited the festival in the past, each year everything is brand new and never seen before!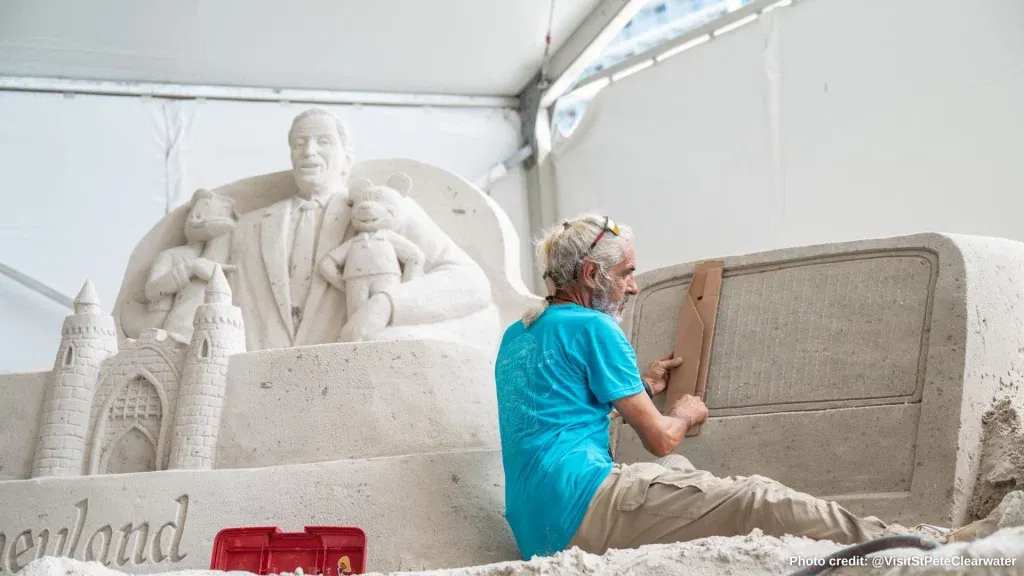 You can purchase tickets online or on-site. An online ticket includes access to the Fast Lane (skip the general admission lines) to the Sugar Sand Walk Exhibit, $5 off select festival merchandise and a complimentary souvenir photo.
After viewing all the sculptures, you can help select the winner of the Master Sand Sculpting Competition by casting your vote. Vote for your favorite sculpture by donating cash or small change. The sculptor who raises the most money wins the competition. All of the donations will go Sandy Lane and Eisenhower Elementary Schools in Clearwater.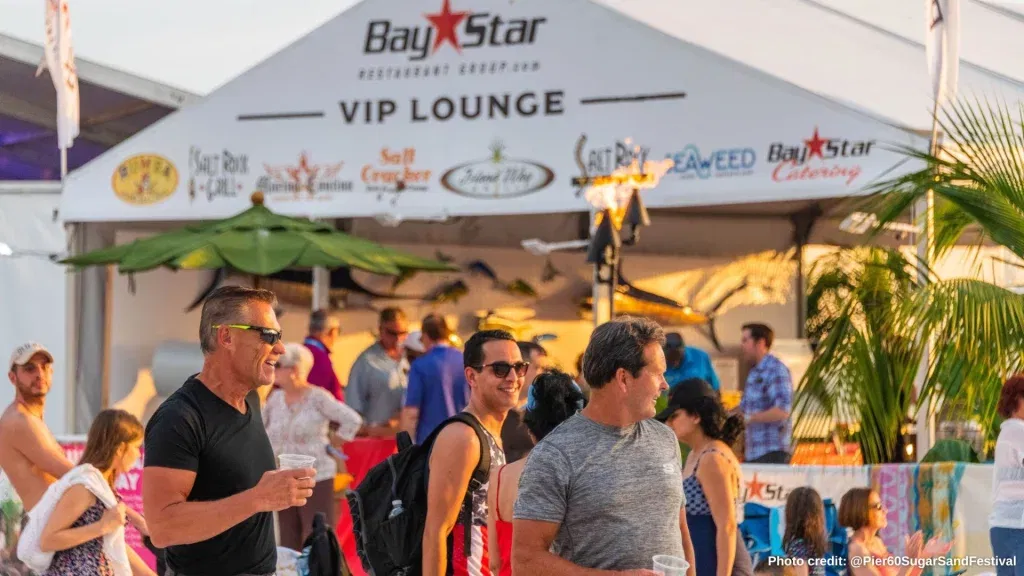 There is much more to do once you're done seeing all the sculptures! There are concerts, tournaments, fireworks, and more to enjoy. Check out the festival's activity page for a full list of all there is to do!
For more information visit the Pier 60 Sugar Sand Festival website.