20 Best Places to Eat in Clearwater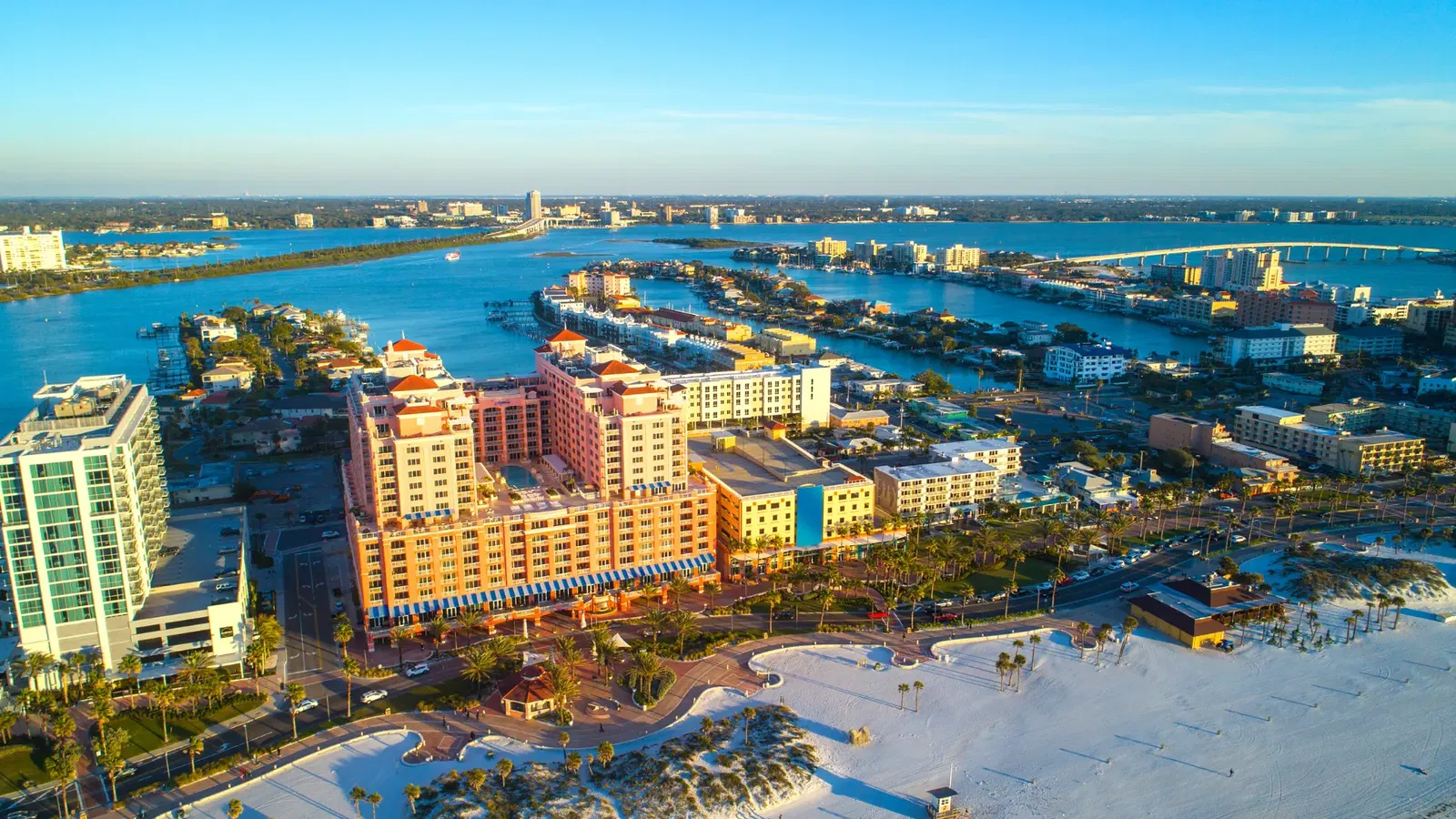 Clearwater is the go-to destination for Tampa Bay travelers and locals alike. When it comes to grabbing something to eat, there is no shortage of selection. Through out the city you can find local baked goods, lovely cafes, fresh seafood and more.
Grab your family, friends or just treat yourself to one of these awesome restaurants and cafes in the Clearwater area!
Donuts/Bagels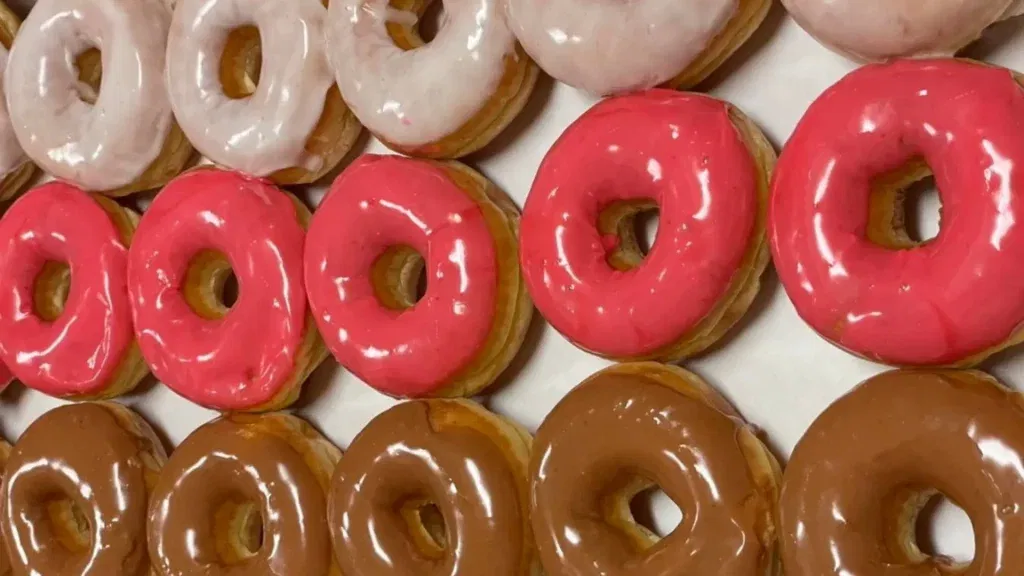 4.6 Stars 238 Google reviews
D&E Donuts puts out freshly baked donuts every morning. From classic glazed and seasonal flavors to pigs in a blanket.  Drop by for a delicious fresh donut!
Van Dough Mini Donuts & Coffee

4.8 Stars 173 Google reviews
If you love miniature things, you're going to love these mini donuts! Voted #1 Best of the Bay these flavorful tiny donuts are worth trying!
Coffee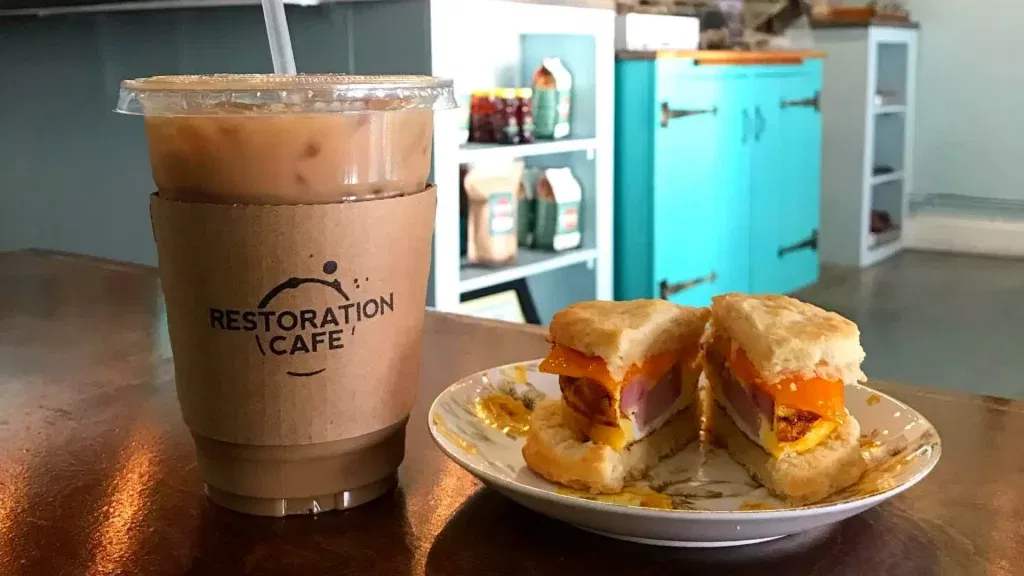 4.9 Stars 127 Google reviews
Specializing in unique and flavorful coffee blends, this is the perfect stop for coffee coinsures! Family owned, they are dedicated to bringing you the best coffee.

4.9 Stars 549 Google reviews
Pastries, cold brew, espresso, this place has it all. A proudly Latin owned business, you can enjoy much of the culture in their empanadas, breakfast burritos and Columbian espresso.

4.8 Stars 184 Google reviews
If you're looking for coffee while down on the Clearwater beach you have to stop by Blessed Cup – Clearwater Beach's only specialty coffee shop.
Brunch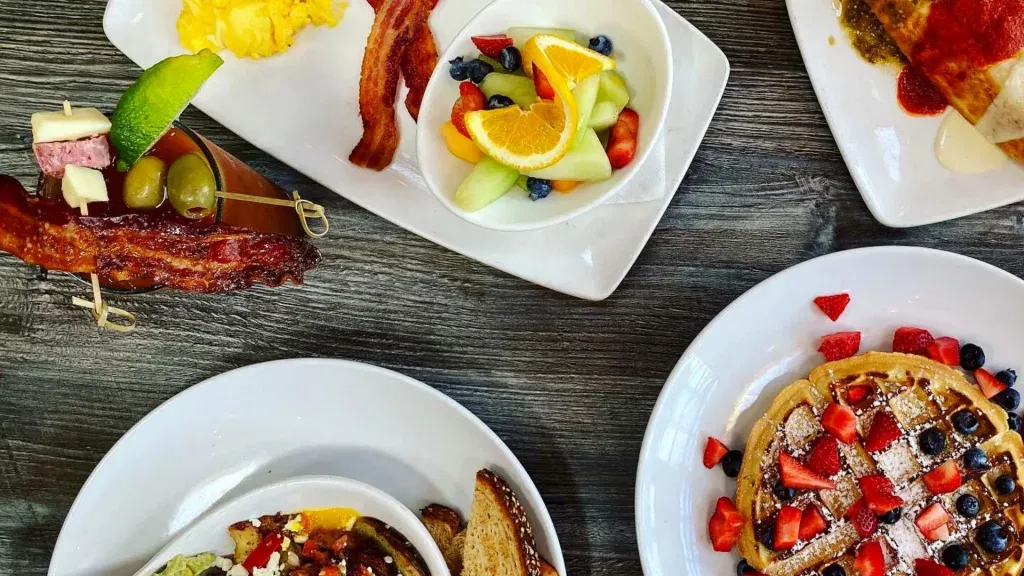 4.5 Stars 1,746 Google reviews
Their large menu is enough to satisfy any appetite. With indoor and outdoor seating in Clearwater's Cleveland Street District, it's a great place to eat and take in the scenery.

4.7 Stars 990 Google reviews
Voted Best in the Bay for their food, you can swing by and grab a fresh bite to eat. They are not open for dinner so be sure to pop in for their tasty breakfast or lunch.

4.7 Stars 676 Google reviews
International cuisine from Chef Jérôme is what sets this restaurant apart from the rest of the area. Enjoy a vast array of delectable meals and pastries!

4.9 Stars 238 Google reviews
The quality of the food is their top priority. Their food is nutritious, light, organic, natural, fresh, and local – with gluten-free, vegetarian, and vegan options.
Lunch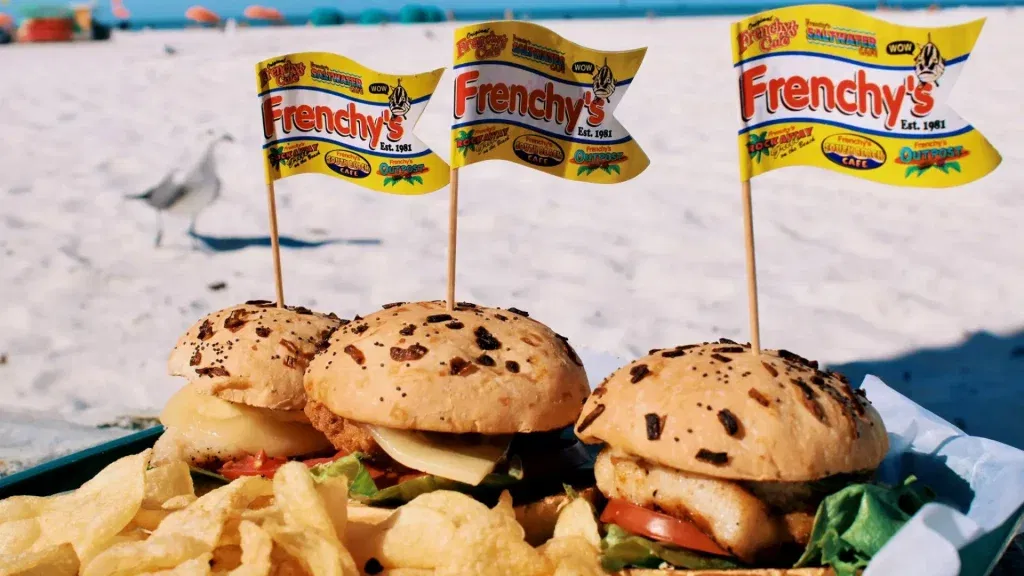 4.5 Stars 11,212 Google reviews
Seafood is in no shortage on Clearwater Beach but Frenchy's is easily the most infamous in the area. Fresh seafood, burgers, cocktails, it's a perfect place to stop on by while on the beach.

4.7 Stars 137 Google reviews
Clearwater's newest addition to Countryside Mall is quickly becoming the best diner in town. Bacon Street serves breakfast (all day), lunch and dinner! With classics like savory burgers and chicken and waffles, your favorite diner foods all reside here! And don't forget to stop by the fresh-made dessert counter on the way out for cookies, pies and more!

4.7 Stars 98 Google reviews
One of the newer restaurants in the Cleveland Street District, they have a menu full of rich, flavorful creations. Immediately making a hit with the locals a couple years back when they opened their doors..

4.5 Stars 1,267 Google reviews
The perfect stop for a Polish meal. You can find fresh pierogis, Kielbasa, Golabki, just to name a few menu items. There is also a deli that you can shop before you leave.

4.6 Stars 1,923 Google reviews
Badfins Food + Brew is a family friendly restaurant serving up mouthwatering seafood and Mexican dishes located at Wyndham Grand Resort on Clearwater Beach. They have partnered with local breweries to serve 34 local craft beers on tap along with the classics.

4.8 Stars 59 Google reviews
If you're looking for a good burger, be sure to stop by the 530 Pub & Grill on Cleveland Street in downtown Clearwater. Although a newer addition to the area, they are becoming a quick favorite!
Dinner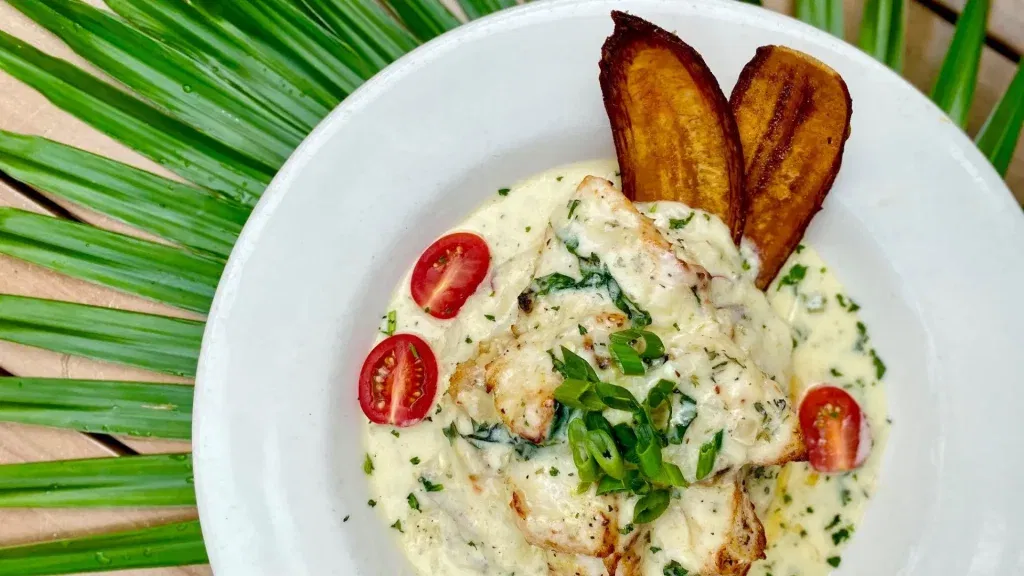 4.5 Stars 4,562 Google reviews
Authentic island cuisine dominates the menu, with delicious and artfully prepared creations. Fresh seafood is a go-to here since Rumba has its own fleet of day boats provided by Baystar Restaurant Group.

4.7 Stars 155 Google reviews
Soul Sicilian Fusion is a concept that combines Italian and Sicilian cuisine, specifically, with products from the American territory.

4.7 Stars 2,603 Google reviews
Cristino's is a family business owned by three brothers with a passion for homemade Italian food and coal oven pizza.

4.6 Stars 3,029 Google reviews
Their menu offers not only the finest cuts of meat from their own cattle but fresh seafood from their boats and local produce as well.
Blinkers Beachside Steakhouse and Lounge

4.4 Stars 757 Google reviews
They serve dinner nightly featuring USDA Prime & choice sterling steaks prepared to order with their signature seasoning along with fresh seafood & innovative pasta dishes. They're located on beautiful Clearwater Beach.