Clearwater Mother Finalists for Best Neighborhood in America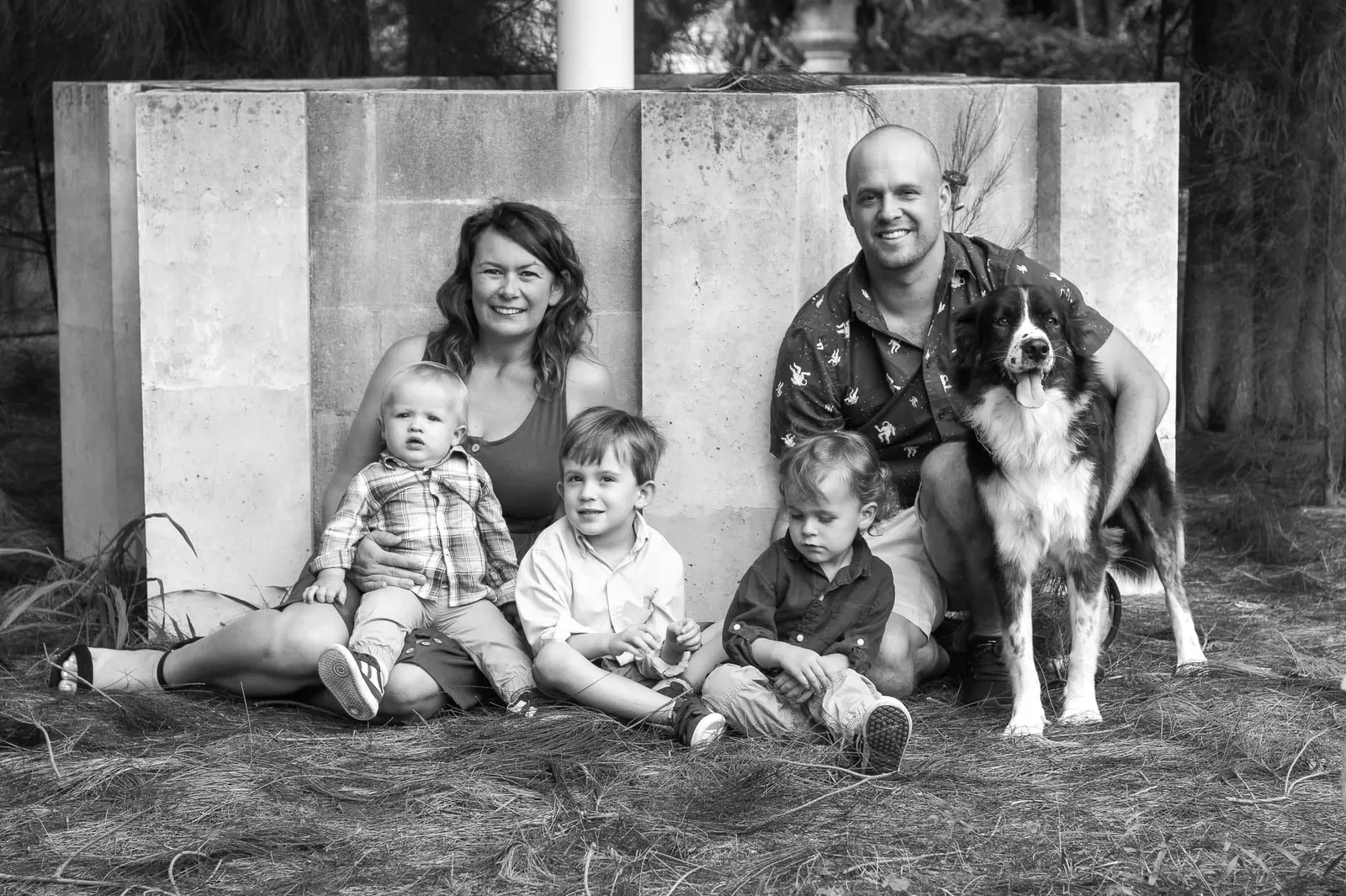 ​The national organization called Neighborhoods USA (NUSA) recently had a conference in Texas to find the Neighborhoods of the Year. Chelsea Gird, a Clearwater local, and her neighborhood association was one of the organizations to enter this nationwide contest.
Chelsea is the founder and president of the Plaza Park Neighborhood Association. This is a volunteer-based non-profit organization in Clearwater, Florida. She is a mother of three and very active in her neighborhood—working to make it better and better.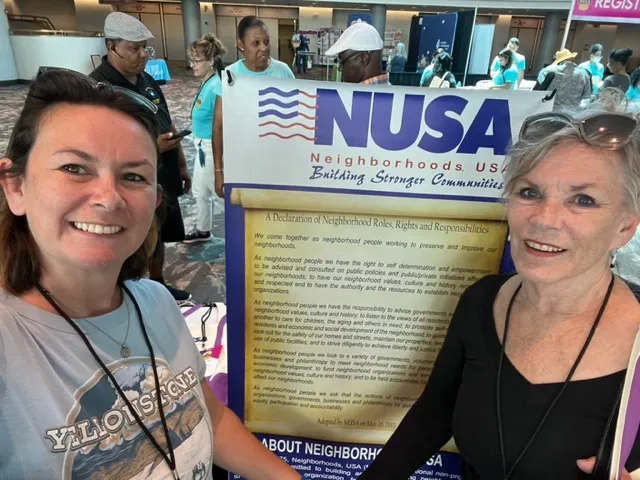 One of the Association's first accomplishments was to get the city to put speed bumps around the park at the center of their community. This immediately made the neighborhood safer for the many children (and dogs) who live there.
At the heart of this diverse neighborhood is the little park which they have officially adopted and keep clean. Chelsea's husband, Andy, built two little free library boxes which Chelsea hand-painted. The community then donated the books that are available for the children nearby.
Chelsea took the lead securing funds with a grant from the City of Clearwater for the massive street art project created to showcase the beauty of the park and its neighborhood. This was a collaboration between the Association, the City of Clearwater and local Pinellas County artist, Emily Tayman.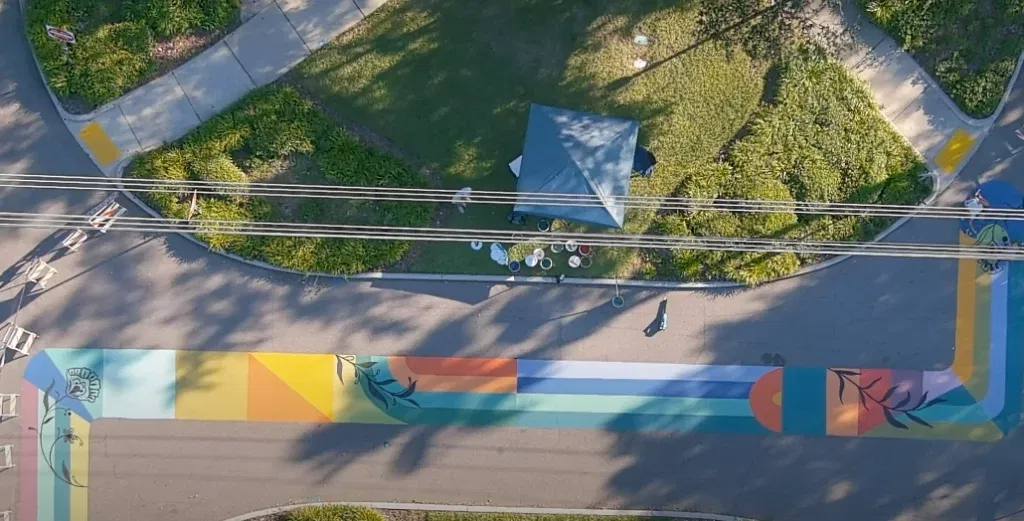 Then they put in a beautiful butterfly garden in the park. Chelsea got the box and flowers donated. She painted it and set it up and the Clearwater City Council likes it so much they have made butterfly gardens part of their Greenprint 2.0 Sustainability Plan for other parks.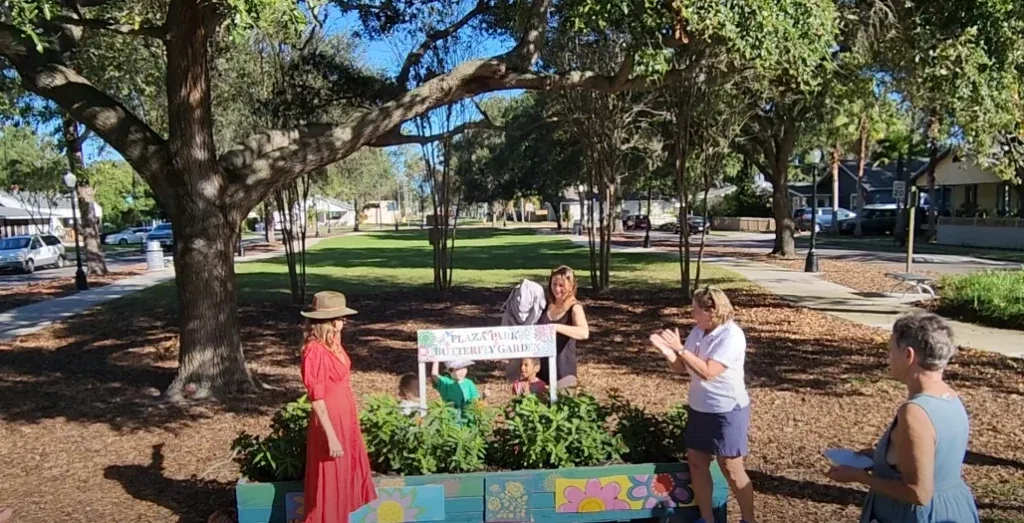 This neighborhood had 2 active drug houses in it. One was operating there for over 20 years. Chelsea and the Plaza Park Neighborhood Association got both these drug houses permanently shut down, making this a safe, family-friendly neighborhood!
There are plans to paint the drains and they have plans to adopt a main road in the area, Martin Luther King Jr. Ave. in Clearwater. They will ban together to keep this road clean.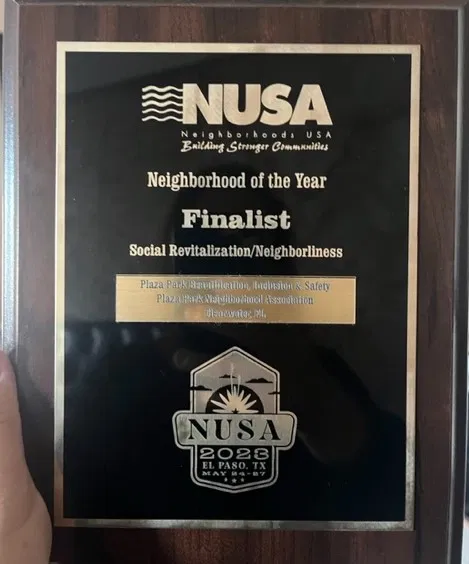 So Chelsea entered the Plaza Park Neighborhood Association in the nationwide contest that searches for the Neighborhoods of the Year. Find out more about this contest at NUSA.org. Out of hundreds of entries, Plaza Park Neighborhood Association in Clearwater placed as one of the top 5 finalists!! Congratulations to Chelsea and her team!
You can keep up with their neighborhood activities by visiting their website.
Chelsea was recently elected to the Civic Service Board, an Advisory Board for the City Council in Clearwater. Well done, Chelsea. We can't wait to see what you do next!