Clearwater Sugar Sand Festival Rated #1 in Florida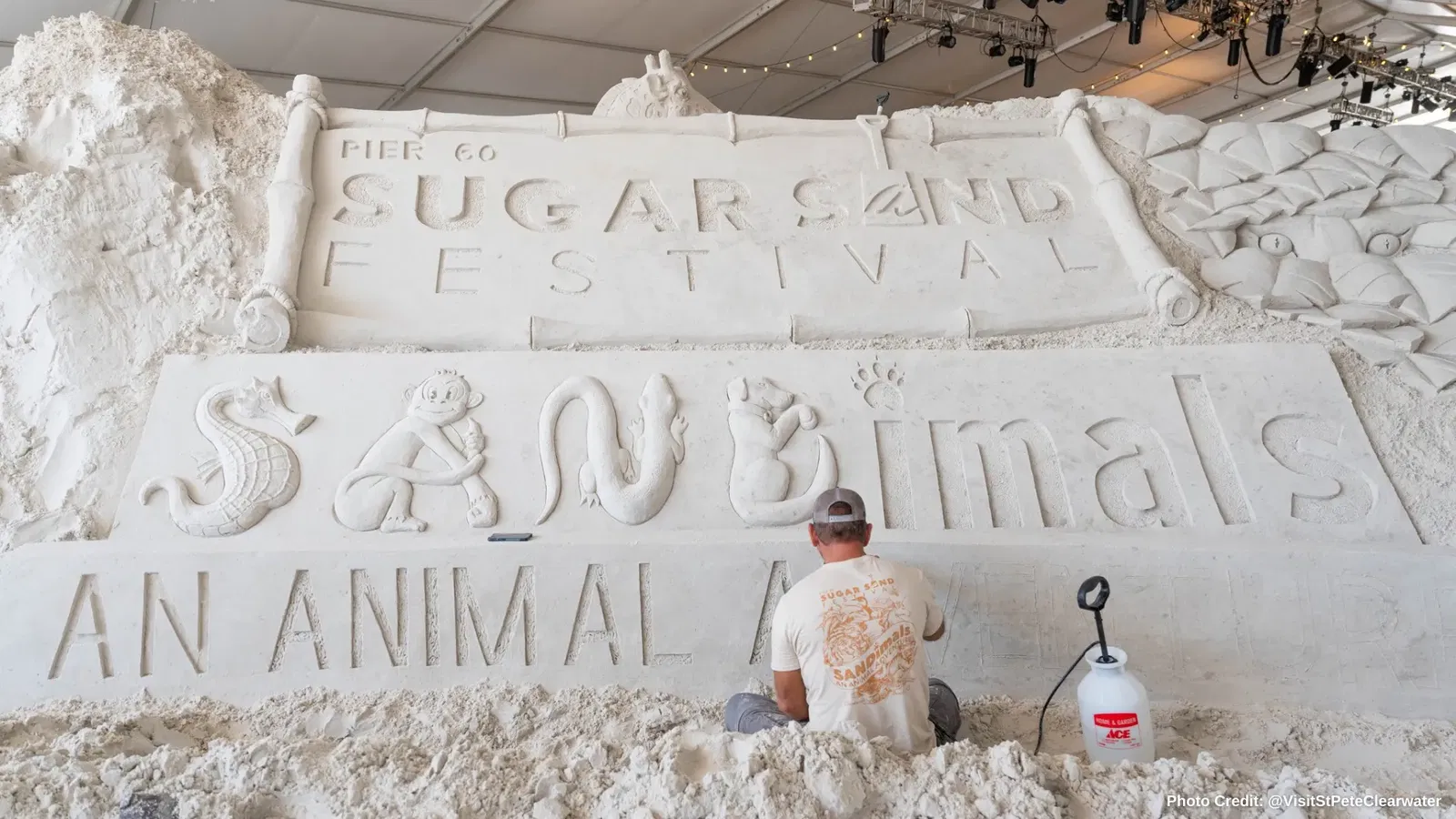 The #1 Sand Sculpting Festival in Florida is back! This year's theme is SANDimals an Animal Adventure. You can catch 100 tons of sculpted sand lining Clearwater Beach from April 8th-24th.
This is a walk-thru event that spans 21,000 square feet. The sculptures are in a tented exhibit area, so rain or shine you can stroll the exhibit. 14 sculptors from all over the world will be participating in this year's festival. Although it seems like magic, there truly is no additional material used other than sugar sand and water! Each design is hand crafted, no molds, no stencils. No two sculptures are alike and there are no repeat designs from years prior.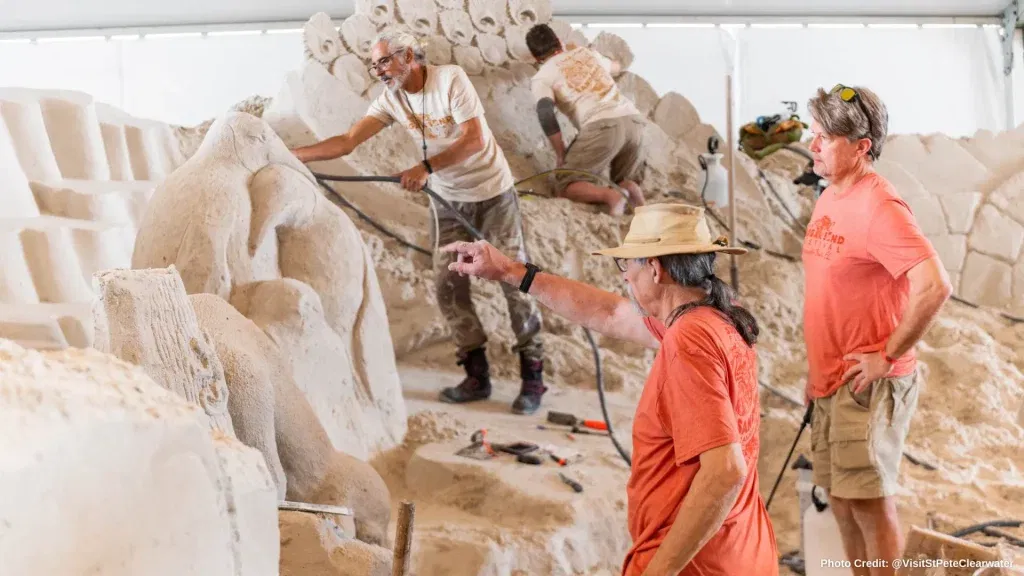 Every single day is filled with food, fun and entertainment. There are fireworks down on the beach, family friendly activities, street performers, live entertainment, and more! You can bring beach chairs and blankets in order to find a spot on the beach. You can find a full list of what you can and cannot bring here.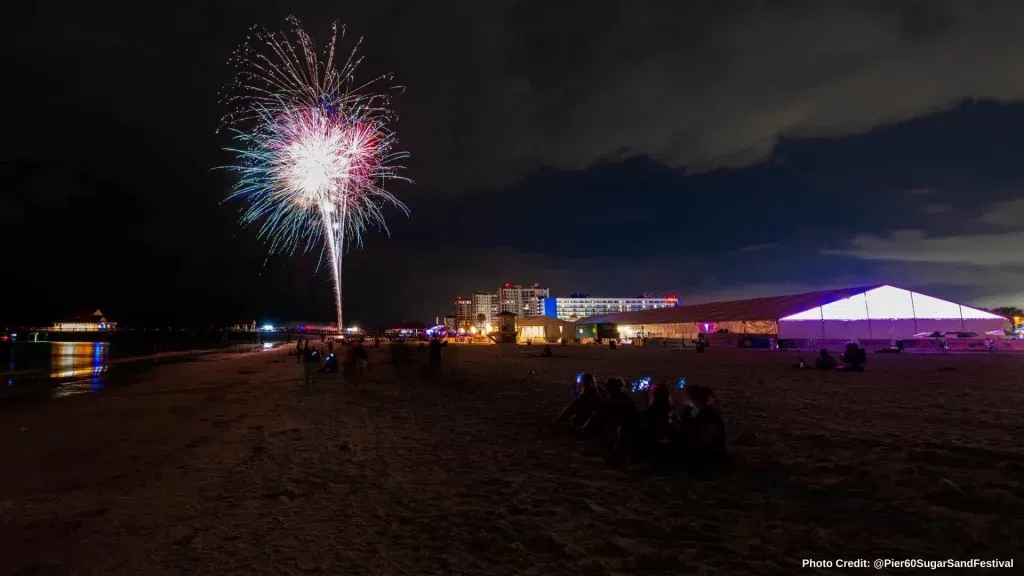 These bands will be performing as part of Frenchy's Free Beach Concerts:
April 8, 7:30PM: Bus Stop Band
April 9, 7:30PM: Pirate Flag
April 10, 6:00PM: 22N
April 15, 7:30PM: Stereo FM
April 16, 7:30PM: Soul Circus Cowboys
April 17, 6:00PM: Tim Charron
April 22, 7:30PM: The Black Honkeys
April 23, 7:30PM: TL Jentgens
April 24, 6:00PM: Stormbringer
Ticket Information
From the Sugar Sand Festival Website
General admission to the sculpture exhibit will be $12 per and free for children 3 and under. Discounted tickets for military personnel, police officers, firefighters, teachers and healthcare workers can be purchased for $10 each on "Frontline Fridays," which are April 8, 15 and 22. These discounted tickets will be available at the gate only with proper identification. You may also purchase tickets onsite at the exhibit tent. Payments accepted include all major credit cards, Google Pay and Apple Pay.
Enjoy this interview by Kristin (@therollerbladingrelator) with Tim Charron. Tim is known for his "Country rock with a twist of lime" music. He's opened for artists such as Willie Nelson,  Bret Michaels, Chris Young and many more. Don't miss his performance at the festival on April 17th at 6pm.