Everything you need to know about Gasparilla 2022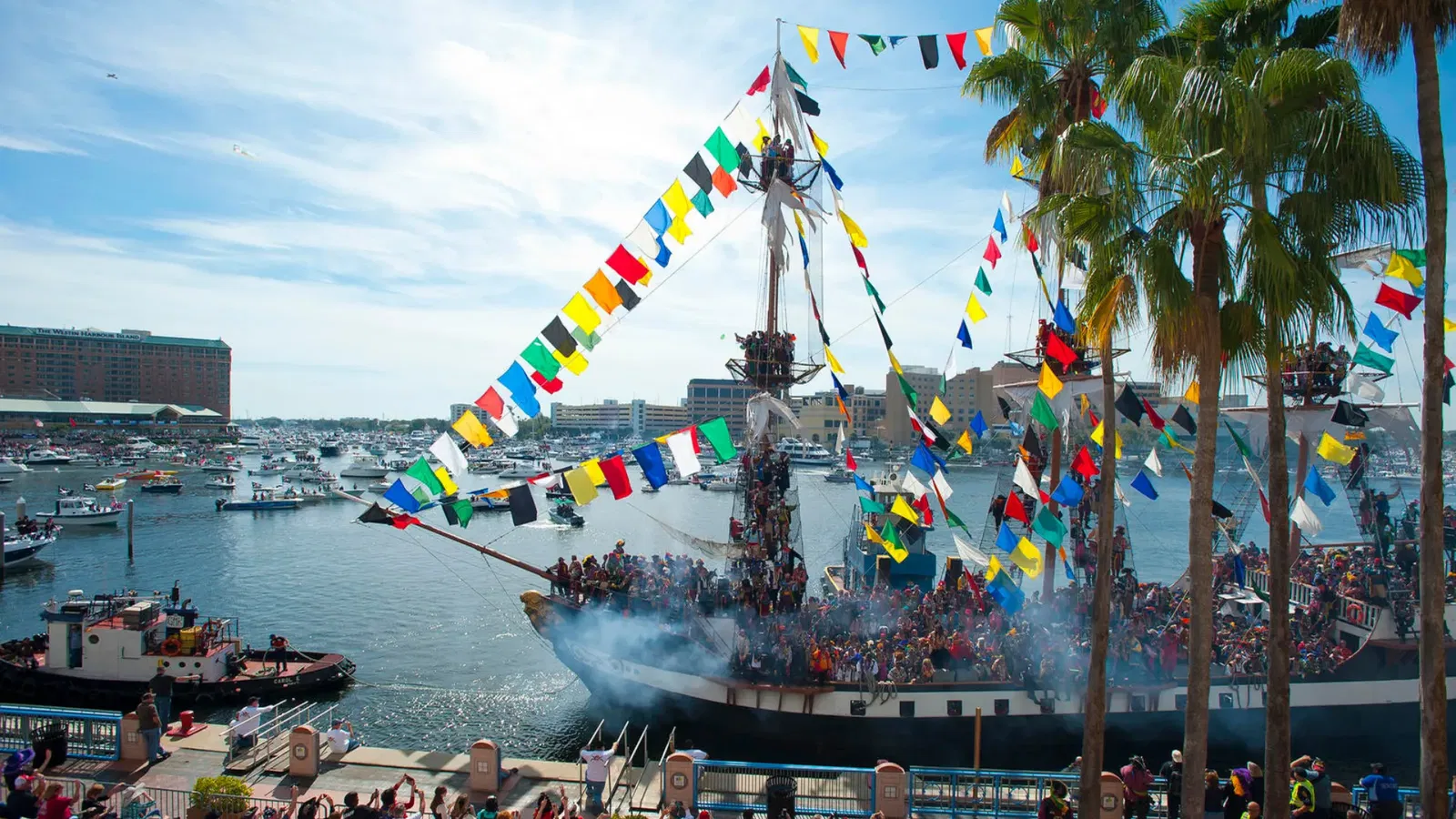 The 2022 Seminole Hard Rock Gasparilla Pirate Fest is taking place Saturday, January 29th. From 11:30am to 1pm enjoy the pirate invasion known as the Parade of Pirates. Starting at the south end of the Hillsborough Bay, hundreds of ships will flood the bay following the infamous Jose Gasparilla pirate ship. 
Although the tale of Jose Gaspar (Gasparilla) is not based on true events, the Floridian folklore has been kept alive almost every year since 1904. Actually, the Parade of Pirates has become such a massive event that is now the third largest parade in the U.S.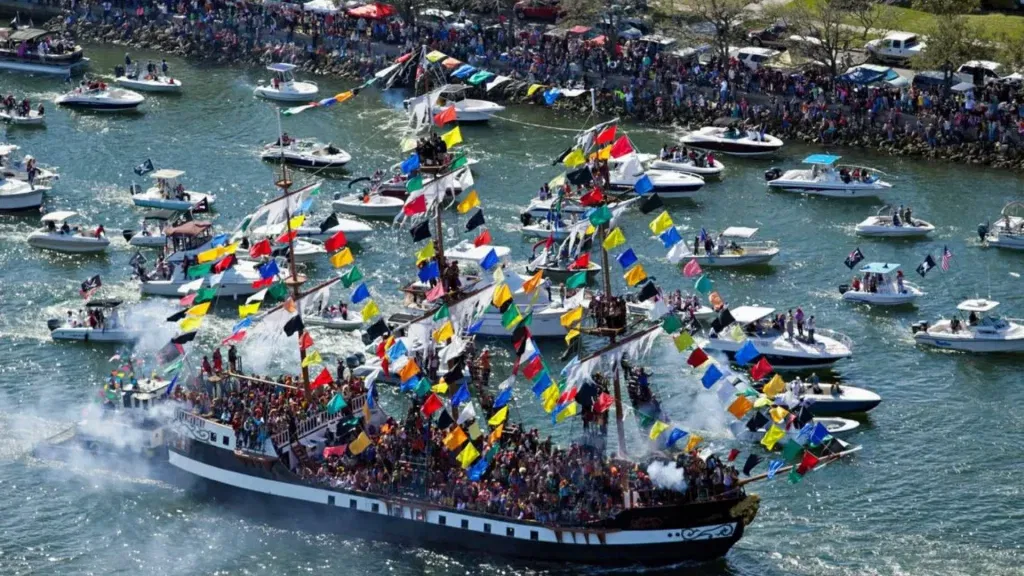 The finale of the Parade of Pirates includes the pirates making their way to Downtown Tampa to demand that the mayor hands over the key to the city.  With the key in hand, the next portion of festivities begins – the celebratory parade down Bayshore Boulevard at 2pm.
The day includes beer and wine, live music on two stages, and over 100 food, beverage, and novelty vendors. With lots to do during the festivities, be sure to check out their website to find more detailed information.
While the parade is free to attend there are various tickets that can be purchased to secure special seating.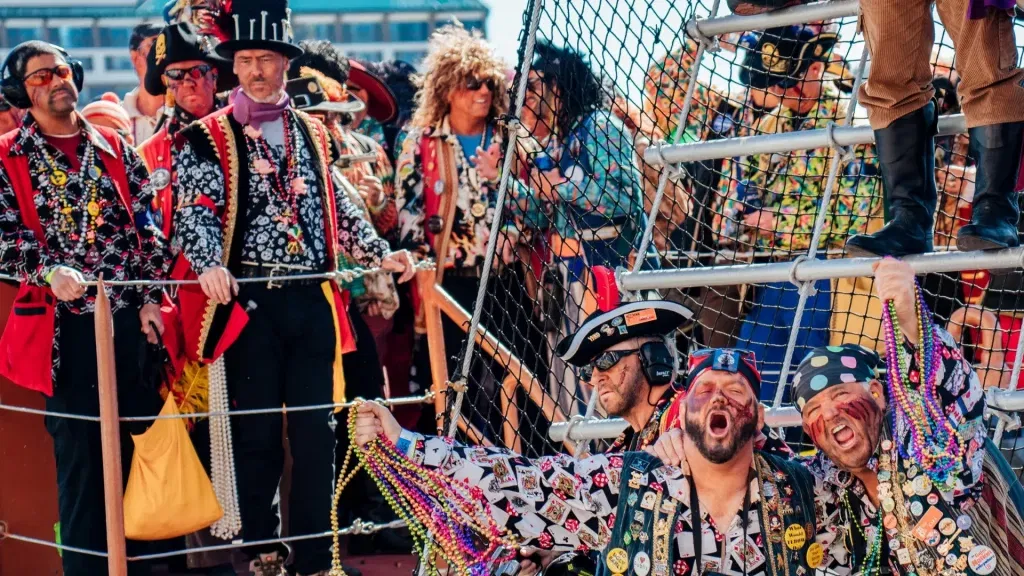 If you're looking for something for the kids, another parade takes place during what many locals call "Gasparilla season" – the Gasparilla Children's Parade. This family friendly event takes place Saturday, January 22 from 11am-7pm. Kids line Bayshore Boulevard to watch the floats go by and catch as many bead necklaces as possible! These festivities are alcohol free and include an array of activities for children.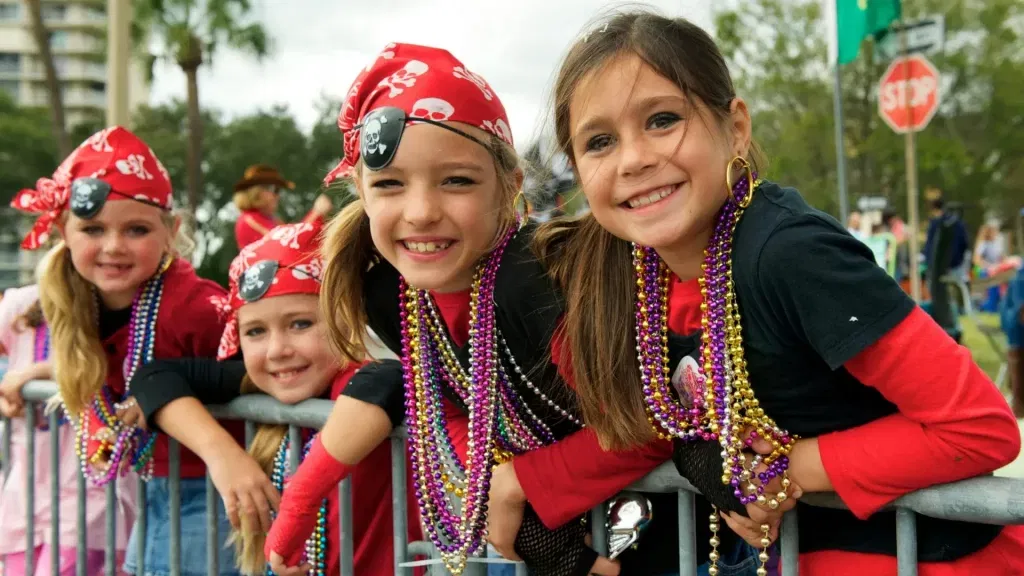 Children's Gasparilla Parade Activities/Events:
11am – 1pm – Bicycle and Pedestrian Safety Rodeo
12pm – 3:15pm – Gasparilla Air Invasion
1pm – 2pm – Gasparilla Preschooler's Stroll
3:30pm – 6pm – Children's Gasparilla Parade
6pm – 6:30pm – Gasparilla Nighttime Air Invasion
6:30pm – 7pm – "Piratechnic" Finale
For more information about Children's Gasparilla visit their website.
Whether it's your 1st time or your 20th time, we hope you have fun!