Fall Pumpkin Festival & Haunted Farm Grand Opening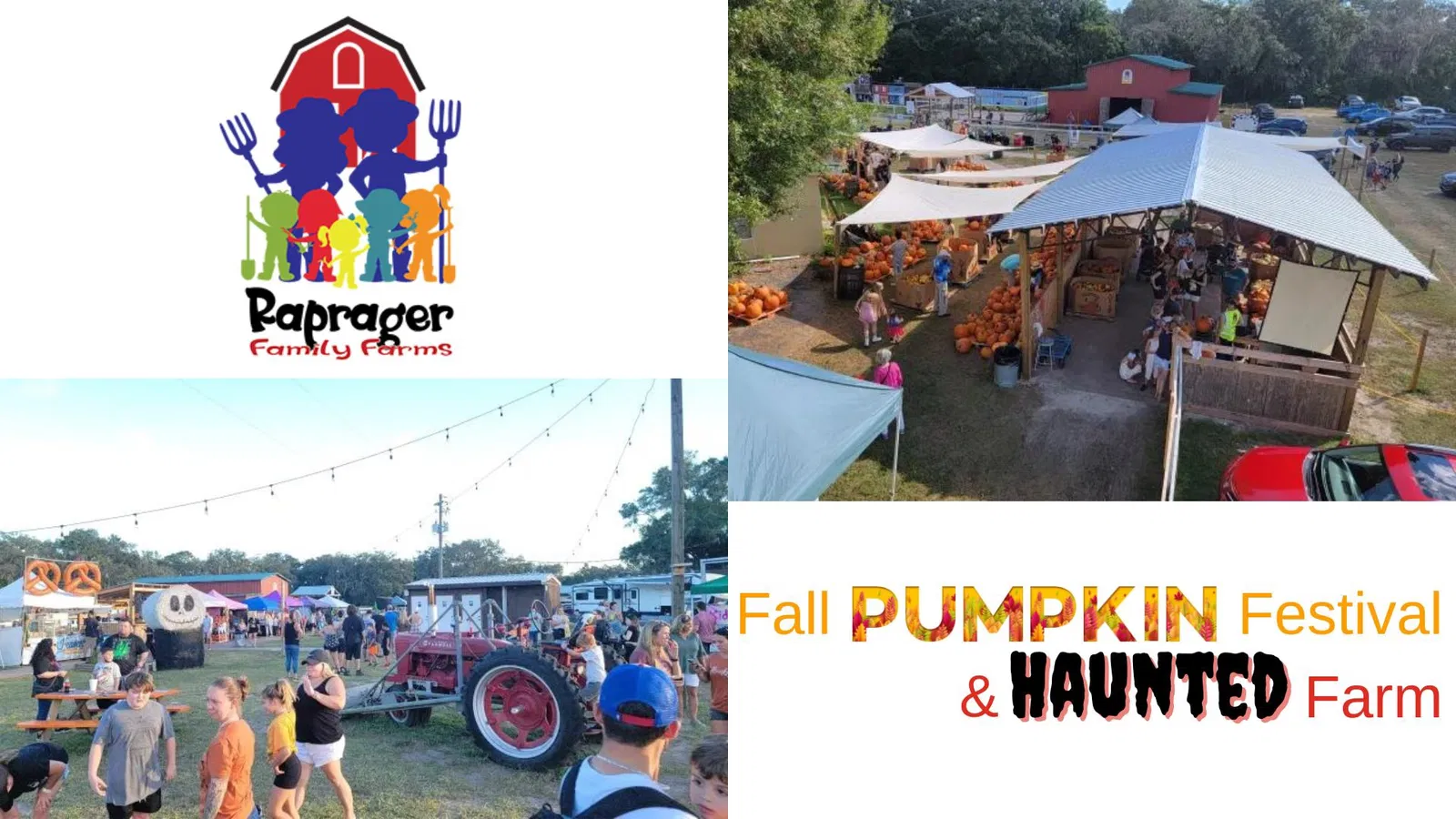 Raprager Family Farm's Fall Pumpkin Festival & Haunted Farm is back for the 2022 season!
The grand opening will be Saturday, September 24th and will run until November 13th. This year there will be even more activities and attractions that have never been seen before! This is probably one of the greatest qualities to Raprager Family Farms – every year there is more and more to enjoy. Here is a breakdown of what to expect this year:
Pumpkin Patch
It wouldn't be a fall festival without a pumpkin patch! You can find all different kinds of pumpkins and gourds this year with prices from $3-$20.
Hayrides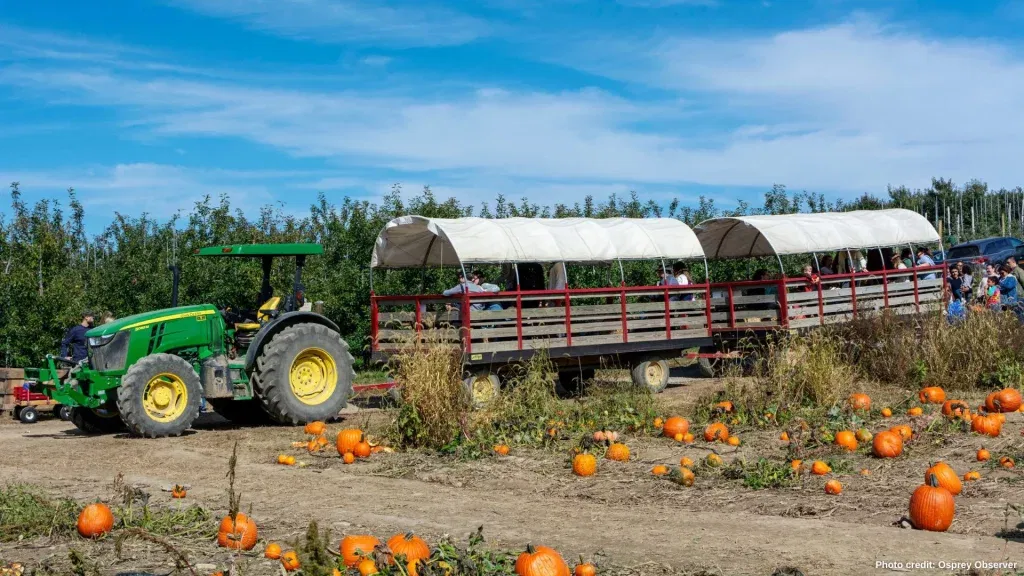 During the day you can hitch a ride around the farm for a pleasant and educational journey. But beware, at night, this hayride is haunted! Starting at 5pm this tour becomes filled with ghosts and ghouls.
Petting Zoo
Say hello to farm favorites such as goats, pigs, ponies, chickens, giant tortoises and more! This year there is a special addition that you won't want to miss – a baby cow! You can even purchase a pony ride for your little one.
Bounce Pillow, Chute Slide, Fort Merlin & Corn Pit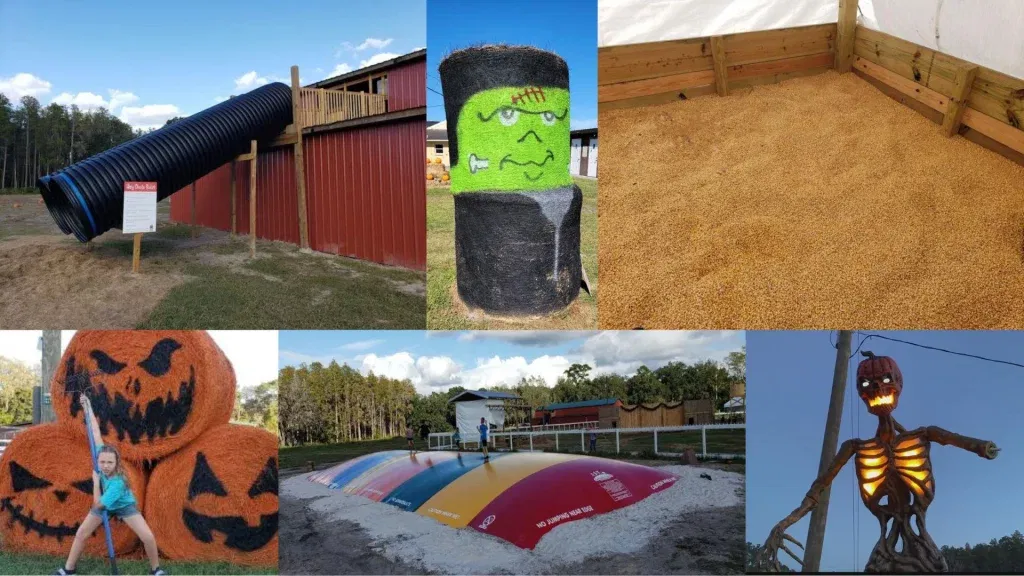 If you've got kids with a lot of energy, there is no shortage of fun activities that'll tucker them out! They can hop on the 80 foot bounce pillow, slide down the 40 foot hay chute slide, run around the 2,000 sq. foot fort and dive into a massive pit of corn seeds!
Gem Mining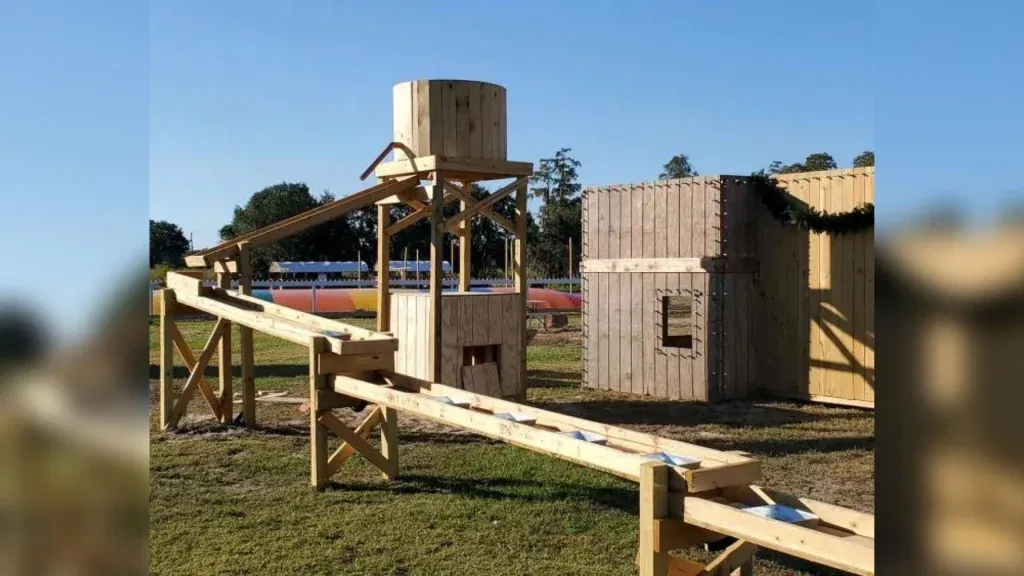 The fun of discovery comes to life for kids with a purchase to the land of gem mining. Here kids can mine for real gems from North Carolina. A great keepsake to take home and a fun experience for the kids!
Axe Throwing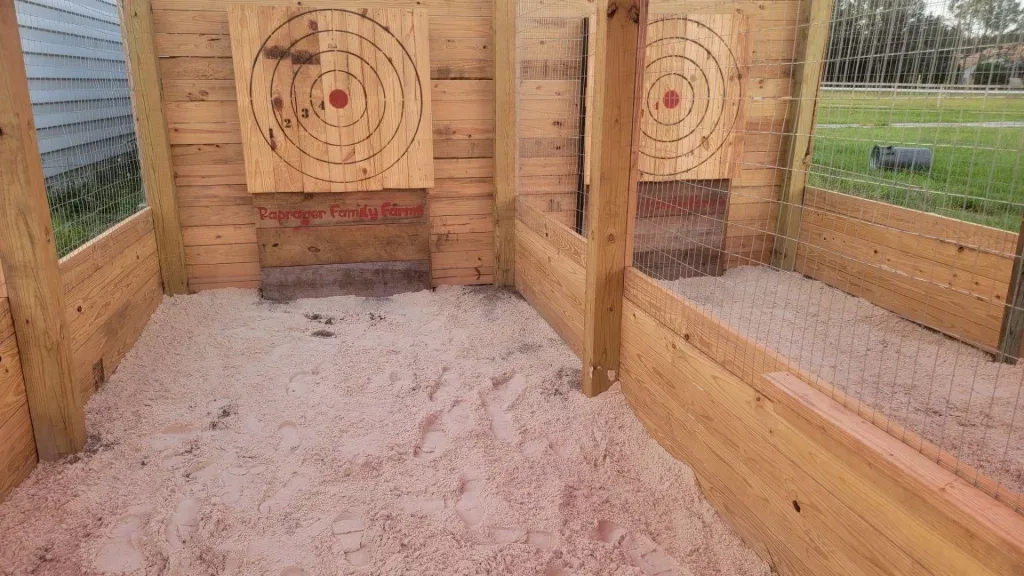 Don't worry, there is fun to be had for the adults too! This new activity is making its debut this year! Low cost axe throwing will be offered for those who wish to try their hand at a little medieval target practice.
Live Entertainment
The festival energy never dies thanks to the live entertainment that can be found on the 600 sq. foot stage!
Food & Beverage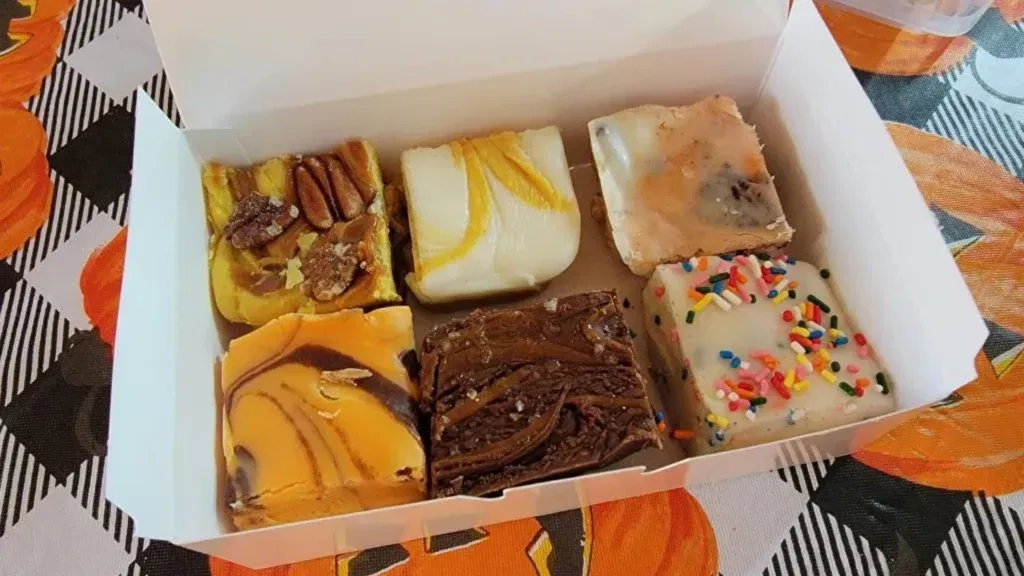 A brand new farmers market will be included this year. The iconic sweet shop is back where you can purchase fall favorites like candy apples, fudge and warm cinnamon roasted nuts. There will be also be an assortment of additional food and beverages (including beer and wine) available for purchase.
Face and Pumpkin Painting
There will now be pumpkin painting available with the purchase of a pumpkin! Personalize your pumpkin with an assortment of available paints. You can also purchase some amazing face painting!
Haunted Farm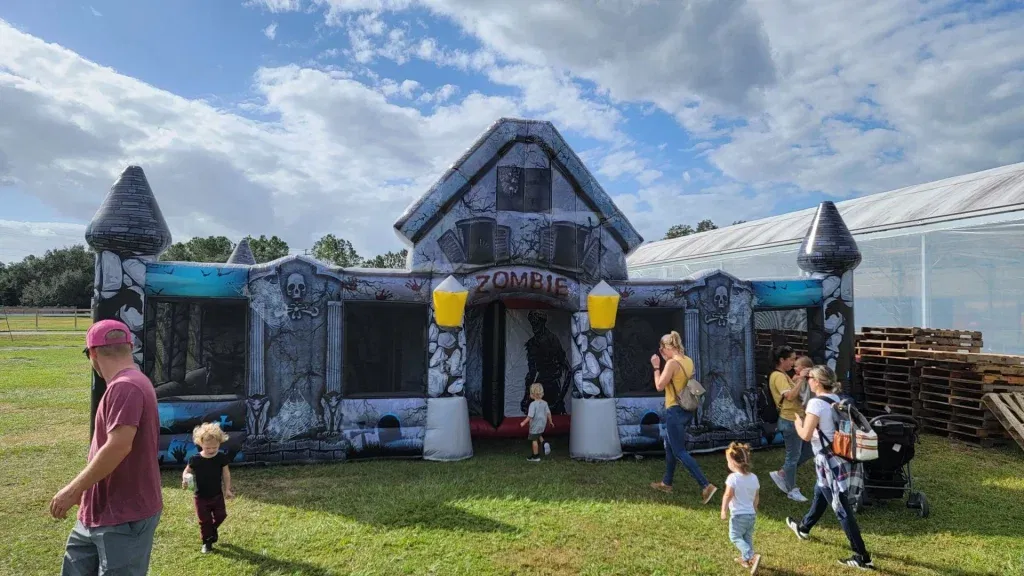 Starting at 5pm the farm begins to look a little more spooky. The hayride is haunted by monsters and more, you can explore the 5,000 sq. foot haunted barn (if you dare) and this year there is a new 1,000 sq, foot haunted maze. The haunted maze is fun for the whole family, no monsters reside here so it is perfect for your little ones, or big ones, who prefer a ghost and goblin-free experience.
So mark your calendars, we hope to see you attend!
Be sure to purchase tickets online before you go as there is no guarantee of admission at the gate.
Check their website for the Fall Festival and Haunted Farm hours.
Keep up with them on Facebook to see all that is coming to the farm as well as keeping informed of important notices.