Florida State Fair 2023 Everything You Need to Know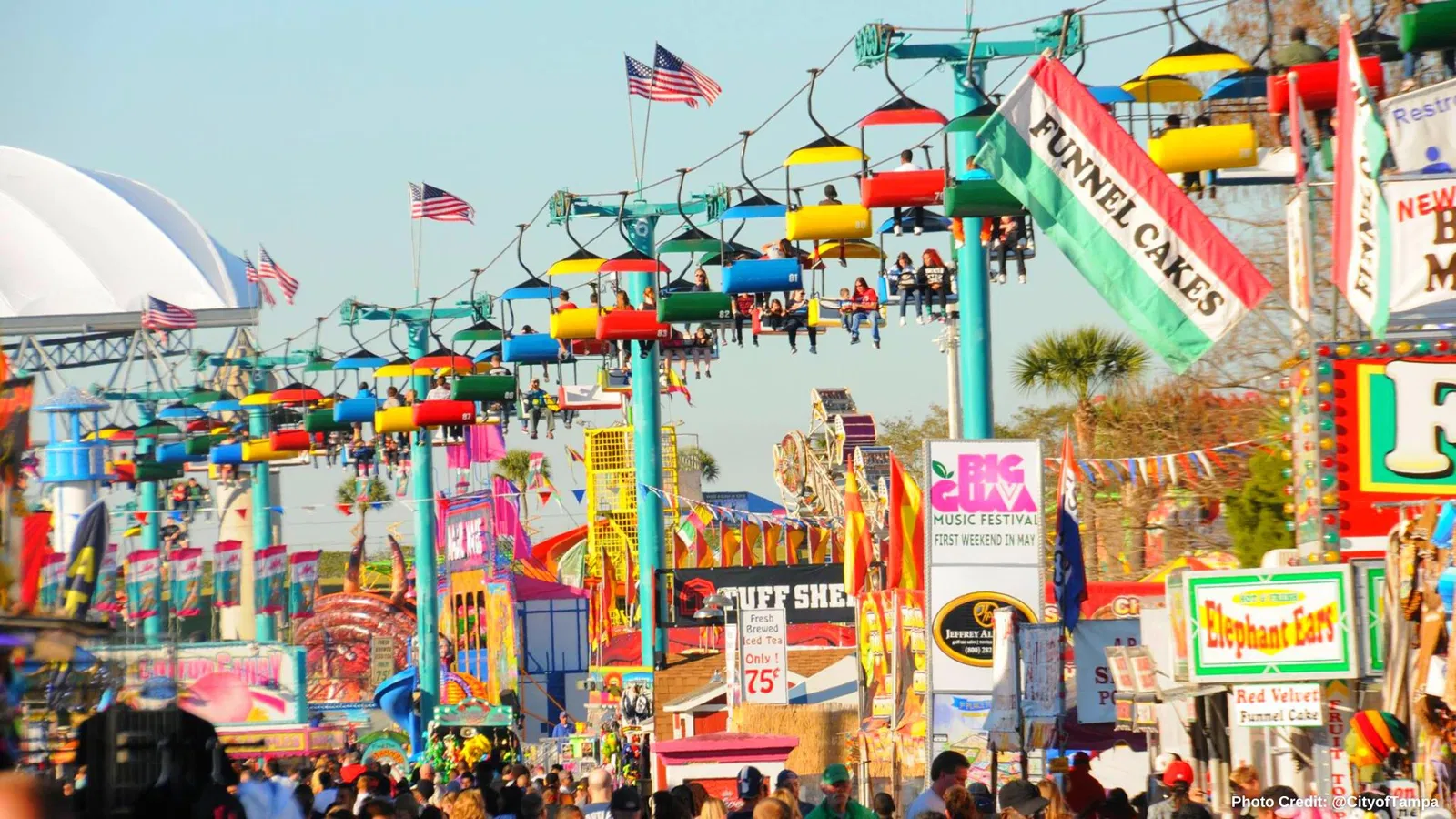 The 2023 Florida State Fair is approaching and here is everything you need to know if you plan on going! This year is set to have everything you love – fried foods, refreshing lemonade, thrilling rides, spectacular shows and fun exhibits! The fairgrounds are getting ready to open their doors for the best fair of the year! Don't miss out, find out everything you need to know before you go!
Dates
February 9-20, 2023
Times
Monday – Thursday, Gates open: 11:00 a.m. Midway Opens: 1:00 p.m.
Friday – Sunday and President's Day, Gates open: 10:00 a.m. Midway Opens: 10:30 a.m.
Entry into the Fairgrounds will not be permitted after 9:00 p.m.
Fair Buildings will close at 9:00 p.m. Outdoor Concessions and the Midway will remain open after 9:00 p.m. Closing times will vary based on attendance and weather conditions.
Tickets
To purchase click here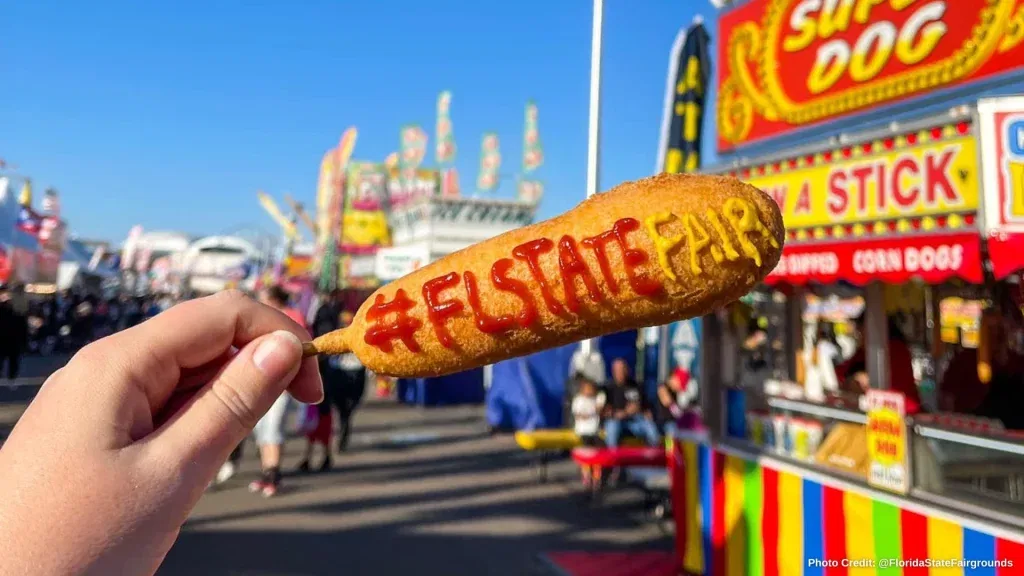 Food
There is a boatload of new food at the fair this year! Here is a rundown of a few that we can't wait to try. For a full list click here.
Mac Daddy
A savory sweet sandwich filled with BBQ pulled pork and mac n cheese, stuffed between two waffles.
Strawberry Shortcake Funnel Cake
A fluffy strawberry infused funnel cake topped with strawberry filling, powered sugar, whipped cream and sprinkles.
Watermelon Sweet Tea
Refreshing sweet tea, cold brew style with watermelon juice. It can be enjoyed as is or you can add lemonade!
Nacho Mama
Fresh homemade tortilla chips topped with tenderloin steak, homemade pico de gallo, jalapenos, green onions, sautéed onions and peppers, sour cream, nacho cheese, shredded Monterey jack cheese and ranch.
Dill Pickle Lemonade
Exactly what it sounds like – Lemonade with pickle juice and sliced pickles!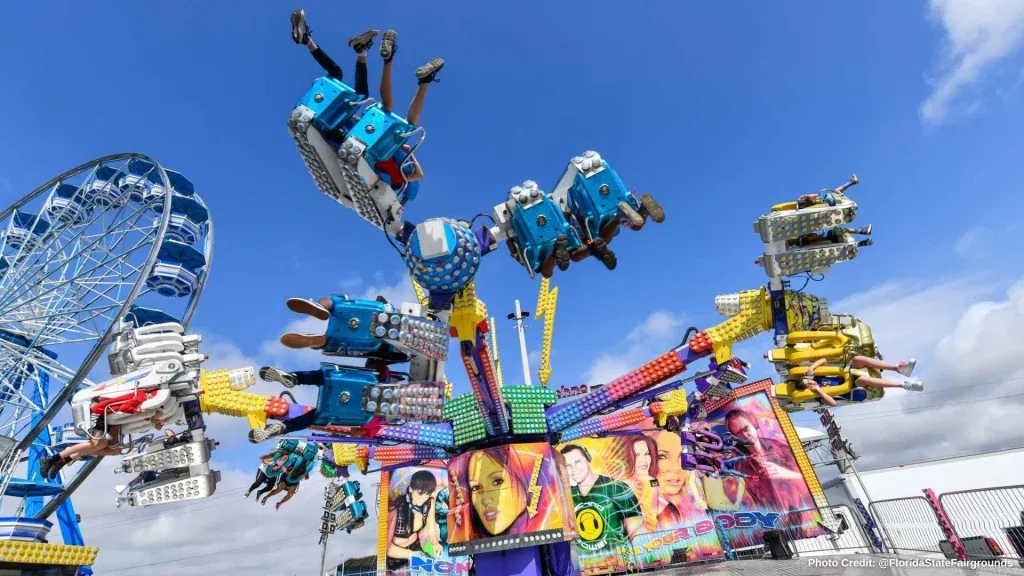 Rides
All the thrills you're looking for are here again. There is something for everyone young or old, click here for the full list. Don't forget rides require tickets or you can purchase an all-day armband.
Berry Go Round
For a comfortable but fun ride, spin around and around in these giant strawberries.
Bumper Cars
Fun for everyone, get behind the wheel of these iconic bumper cars and let loose in the arena!
Giant Wheel
A classic installment of any fair, this giant wheel is over 100 feet tall!
Hydro Shock
For maximum thrill seekers, swing from side to side high in the sky on this rotating pendulum.
Sky Ride
Take a ride in the sky across the fairgrounds, suitable for all ages. A relaxing sky ride where you can take in all the sights.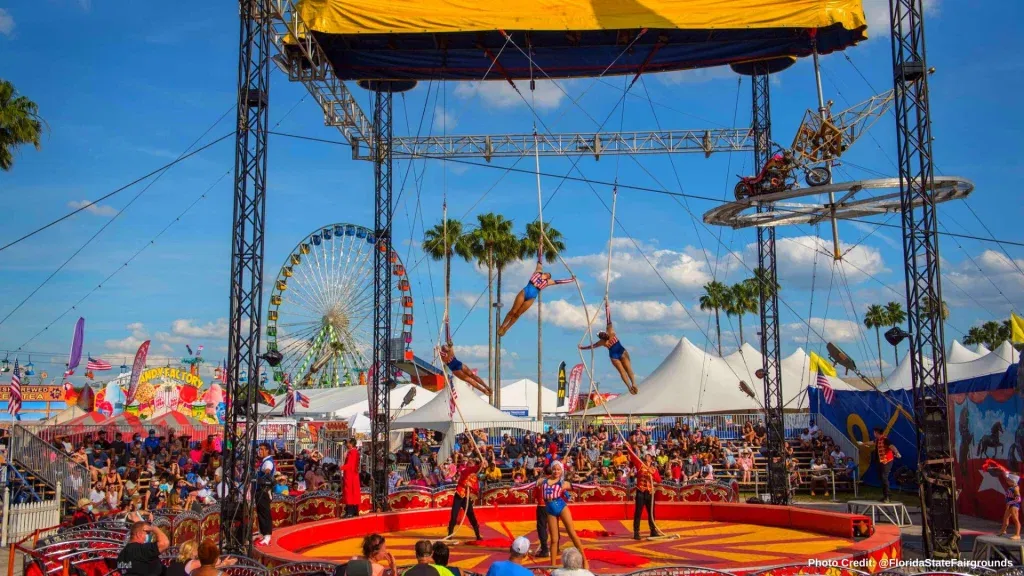 Entertainment
There is no shortage of entertainment this year, from shows to live music, click here to take a look at each act.
Circus Hollywood
A classic circus show with some more modern elements. A fun show for the whole family.
Extreme Illusions & Escapes
One of the most exciting magic shows there is! See this thrilling spectacle featuring tricks and illusions that will blow your mind!
The Flying Royals' Spectacular
An awe inspiring trapeze act with stunts, tricks and more. This is fast paced fun show you don't want to miss.
Budweiser Clydesdales
Catch their horse hitch performance or take a photo with the stunning Budweiser Clydesdales.
Sarah Diamond & The Soul Miners
Singer/songwriter Sarah Diamond sharing her powerful country/rock sound with an eager following throughout Tampa Bay.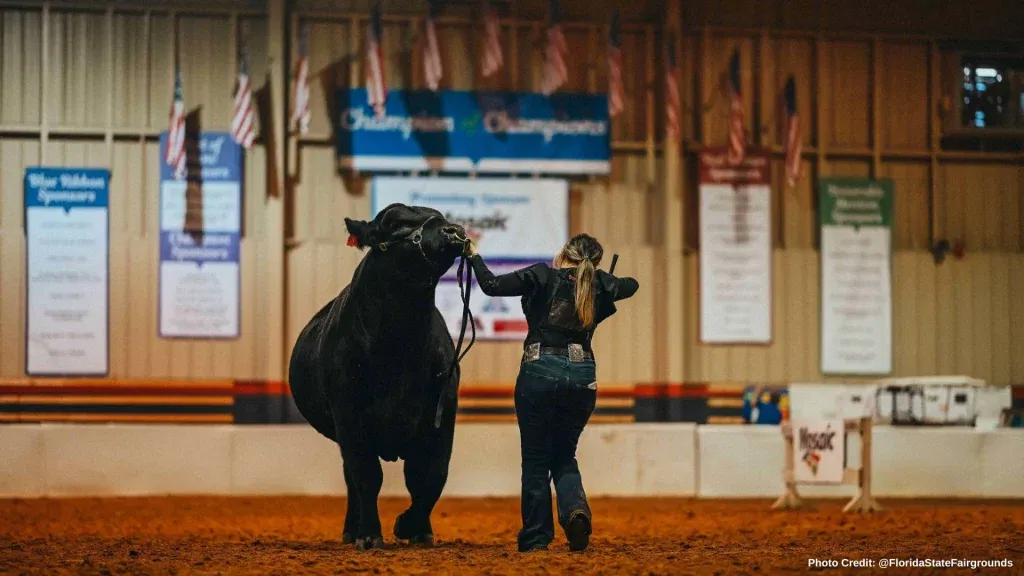 Exhibits
Cracker Country
Travel back to the Florida of the 19th century. Learn about the rich history while walking through authentic buildings.
Cattle Ranching Museum
This exhibit immerses you in 500 years of cattle ranching history with art, artifacts and more!
Florida Fish & Wildlife Exhibit
Learn about Florida's natural history, find information on boating, hiking, fishing and hunting with live fish exhibits as well.
Florida Learning Garden
A beautiful garden that serves as an educational tool for visitors on the practices of sustainable horticulture.
Livestock Barns
Take an up-close look at tons of different livestock as you stroll through the barns.