Gasparilla Pirate Fest 2023 Ultimate Guide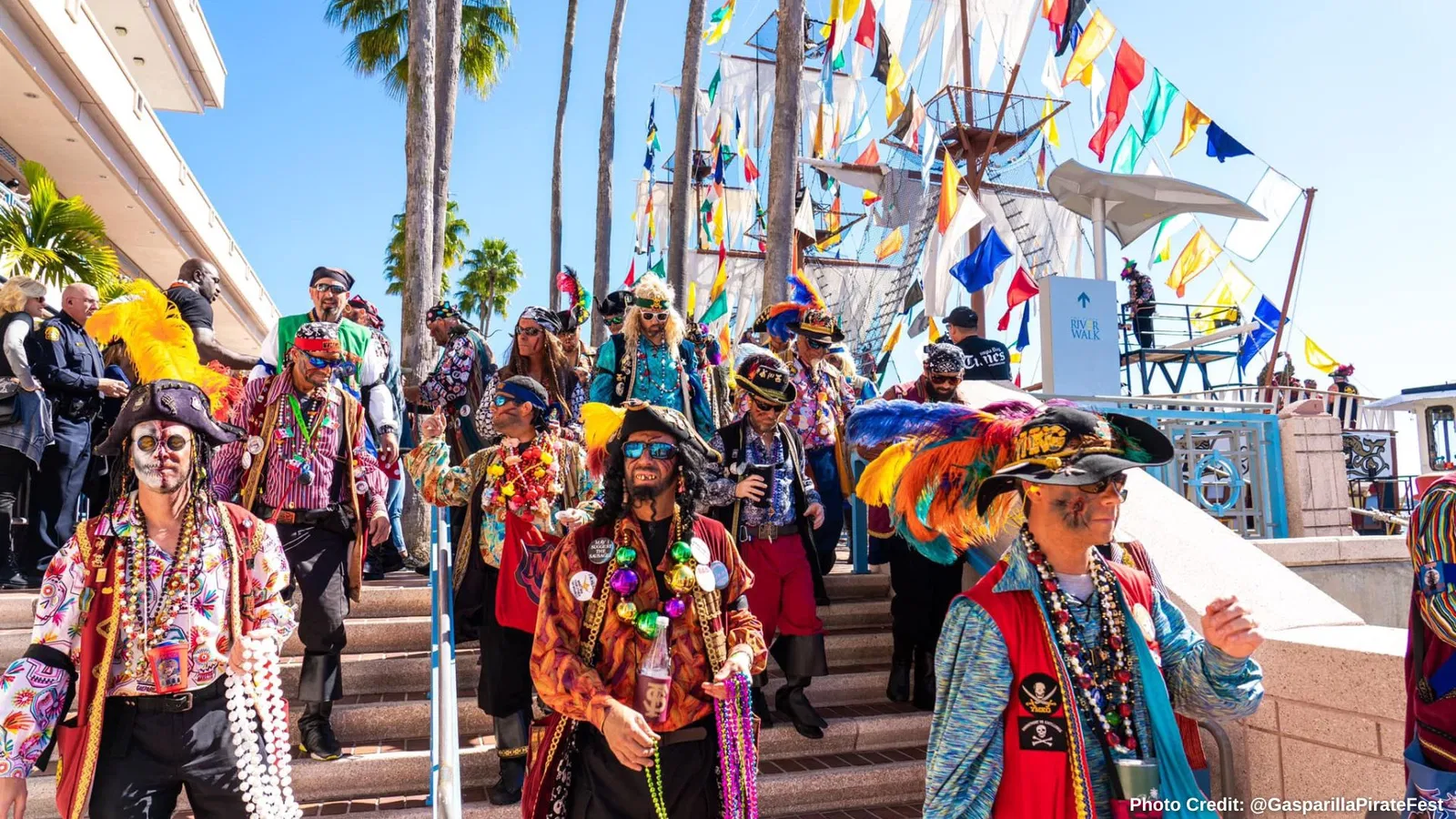 It's that time of year again, time to prepare for the pirate invasion that is Gasparilla! The Gasparilla Pirate Fest 2023 will take place January 28th, 2023. Ye who dare to partake in the festivities have come to the right place! We are going to break down the three major events associated with the Pirate Fest!
Gasparilla 2023 Events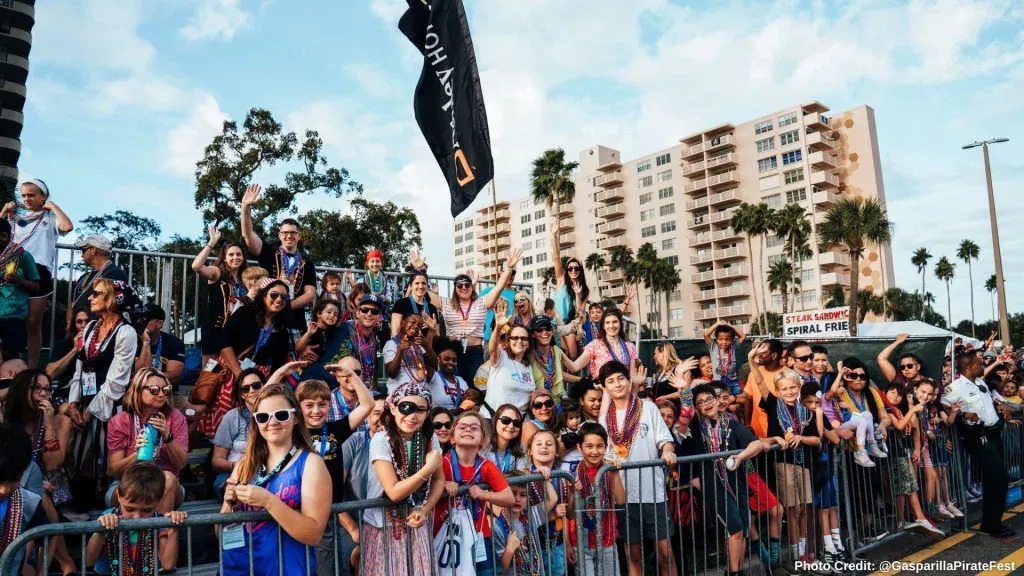 Children's Gasparilla – Saturday, January 21, 2023
This pirate parade is fun for the whole family! This is an alcohol-free event where kids can watch floats, catch beads, enjoy food and drinks, participate in the Bicycle Rodeo, and many other kid-friendly activities. There will be an "air invasion" in which planes fly overhead with their skywriting flight and have a precision parachute jump performed by The Chuters Demonstration Team. After the sun goes down there will also be a Nighttime Air Invasion followed by fireworks!
Children's Gasparilla Schedule:
12pm-2pm Bicycle and Pedestrian Safety Rodeo
12pm-4pm Gasparilla Air Invasion
2pm-3pm Gasparilla Preschooler's Stroll
4pm-6:30pm Children's Gasparilla Parade
6:30pm-7pm Nighttime Air Invasion
7pm-7:30pm "Piratechnic Finale"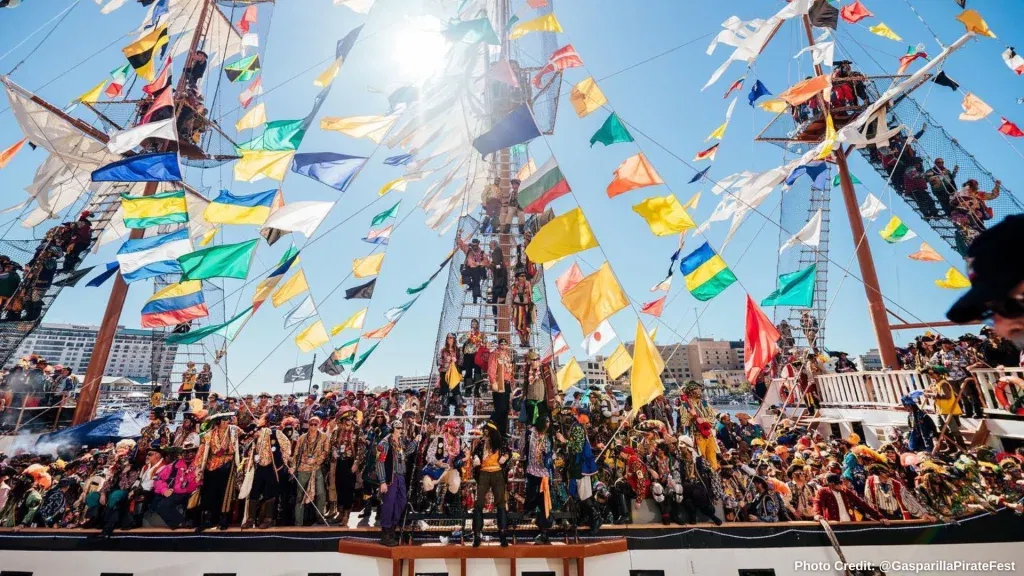 Gasparilla Pirate Fest – Saturday, January 28, 2023
Beware as Jose Gasparilla, a fully functional pirate ship, sets it's sights on the city of Tampa! This event is kicked off by the pirate invasion where tons of ships flood the waters – pirate invaders and Tampa's defending ships! After the pirate's victory, they take to the streets for a celebratory parade. Catch as many beads as you can during the parade and enjoy all the other festivities which include music, food and drinks. The pirate fest will be taking place throughout the day on 2 stages where you can catch live music.
Gasparilla Pirate Fest Schedule:
11:30am-1pm Pirate Invasion
2pm-6pm Parade of Pirates
9am-8pm Pirate Fest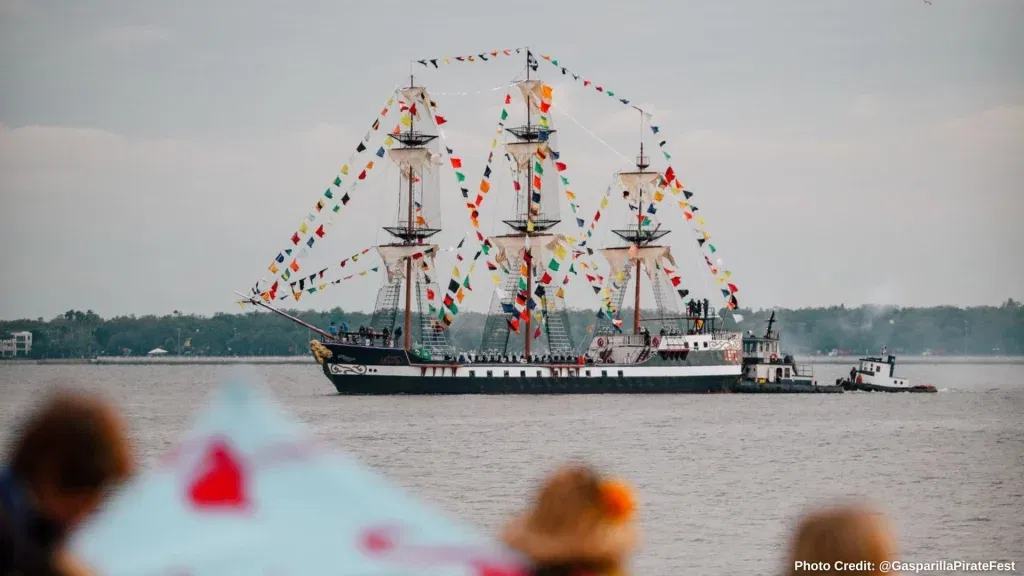 Gasparilla Outbound Voyage – March 4, 2023
Mayor Jane Castor reclaims the key to the City of Tampa and kicks out the Ye Mystic Krewe of Gasparilla pirates. The Jose Gasparilla sails back out to sea to cannon fire and live music.
Gasparilla Outbound Voyage Schedule: TBD
Gasparilla History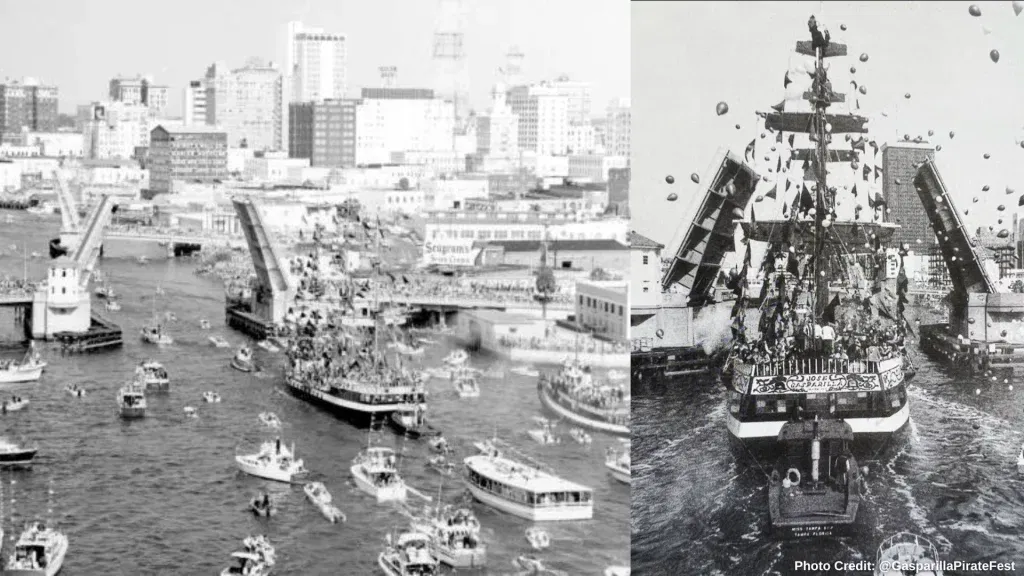 Gasparilla is a long standing tradition, unique to Tampa, that started back in 1904. It is an annual celebration where an invasion of the city takes place by hundreds of pirates who come across Tampa Bay following the mythical pirate, José Gaspar. A 165-foot pirate ship, Jose Gasparilla, is the centerpiece for this festivity. The ship is outfitted with mini-cannons, dozens of color flags, and is manned by a multitude of pirates!
Gasparilla began in 1904 as a surprise "pirate invasion" on horseback during a May Day festival (the first "invasion" by sea came in 1911), and continued to be a feature of other community events until finally becoming a stand-alone event in 1913. As time has gone on, the celebration has become bigger and bigger and now spans months in celebratory events.
While there is no evidence of an actual pirate by the name José Gaspar, that did not stop Tampa Tribune society editor Louise Frances Dodge and Tampa's director of customs George Hardee from curating the event based on the legend, back in 1904. The legend says that Gaspar was either a Spanish nobleman or an advisor to King Charles III of Spain. After a supposed romantic scandal, he fled to the southwestern coast of Spanish Florida in the 1780s. He then is said to have established his "pirate kingdom" on Gasparilla Island in Charlotte Harbor, south of Tampa Bay.
No official record of these events has ever been found, but the spirit of the legend lives on every year in Tampa through the now well-known tradition of Gasparilla.