Habitat for Humanity awarded $500,000 from Florida State Legislature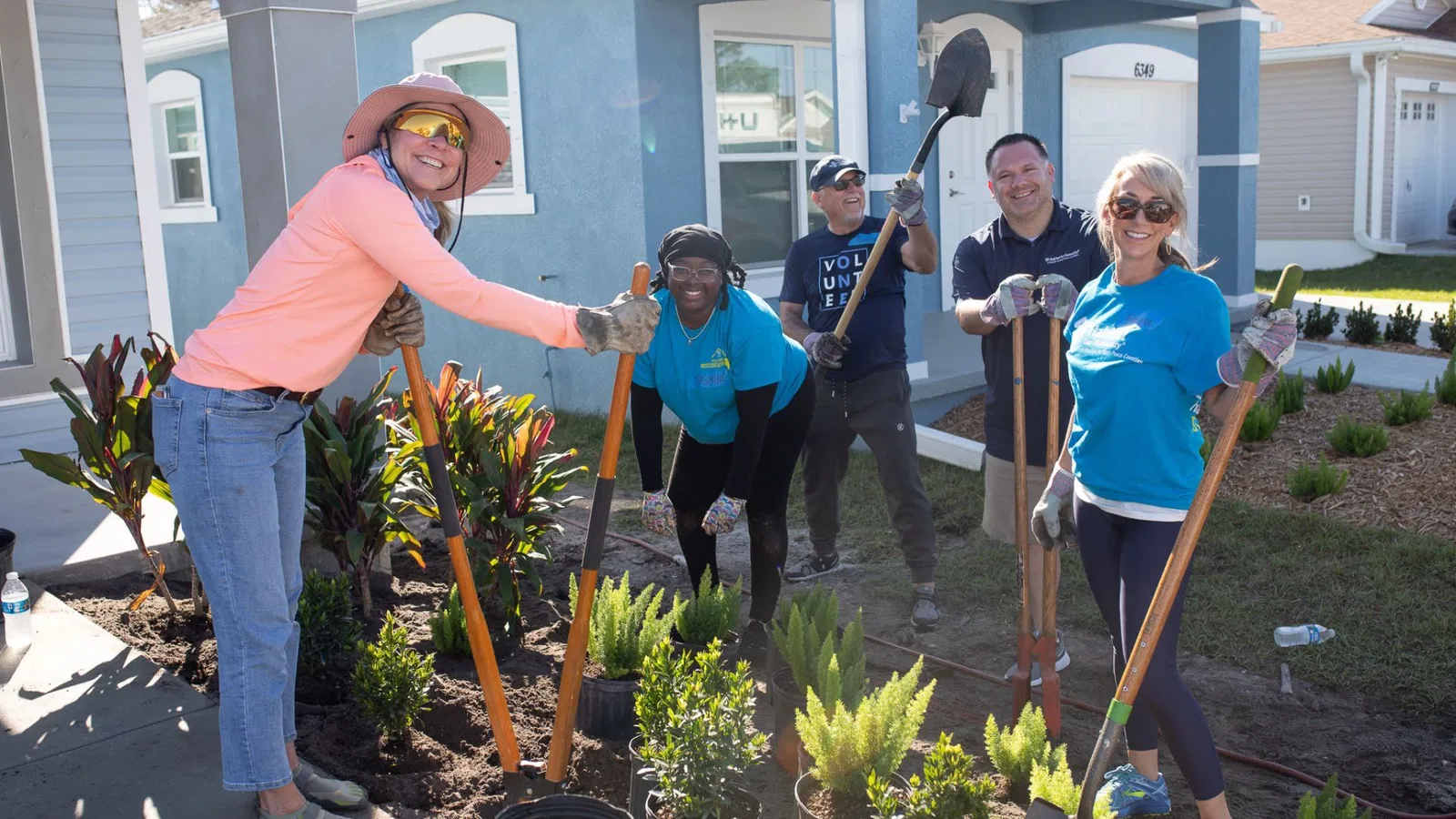 Habitat for Humanity of Pinellas and West Pasco Counties is thrilled to announce $500,000 in Local Support Grant funding provided by the Florida State Legislature. The funding will go to directly support infrastructure costs for Habitat's planned 57-unit development In Largo. The proposed development will consist of newly constructed townhomes that will be sold on a fee simple basis to income-qualified homebuyers. One hundred percent (100%) of the units constructed will be sold to home purchasers at or below 80% Area Median Income (AMI) as defined annually by the United States Department of Housing and Urban Development (HUD).
"This funding will support the homeownership dreams of over 50 families", said Mike Sutton, President and CEO of Habitat for Humanity of Pinellas and West Pasco Counties. "The Local Support Grant will enable us to complete the development by providing critical infrastructure dollars that we do not have available in our current budget."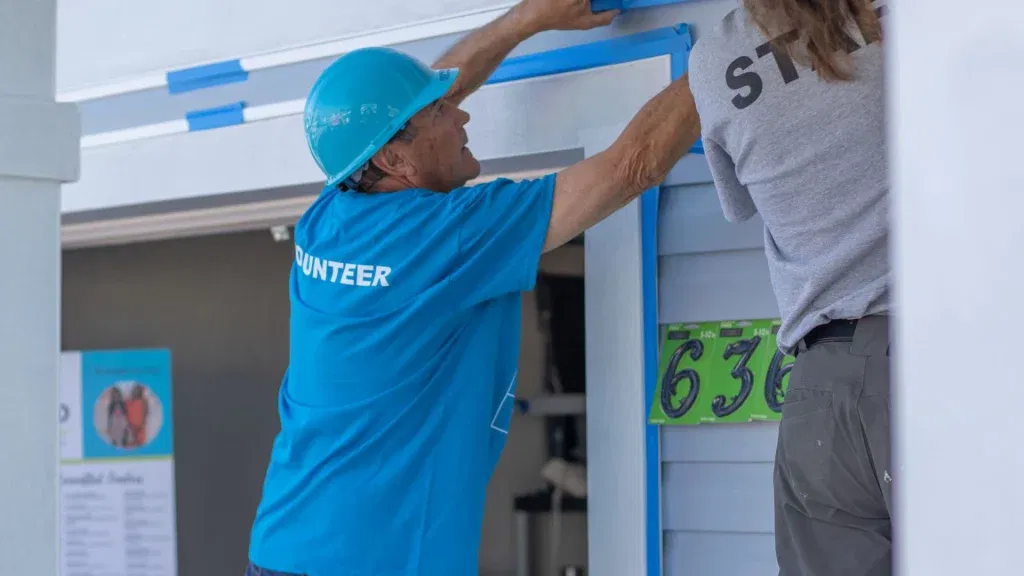 As authorized in the FY 2022-23 General Appropriations Act, members of the Legislature could request nonrecurring Local Support Grants for local governments, education entities, or privately-operated programs to support local initiatives. Members had until July 15, 2022, to submit Local Support Grant Request Forms, with a Joint Legislative Budget Commission meeting being held on September 9, 2022, to consider $175,000,000 in Local Support Grants for Fiscal Year 2022-23 among other business. During that meeting Habitat's request was officially approved.
Habitat Pinellas and West Pasco worked closely with Johnston & Stewart Government Strategies and the request's sponsor Representative Chris Latvala to secure the funding. "The opportunity to own a home is life-changing." Representative Latvala remarked, "What I like about the Habitat program, it is a hand up and not a handout. Hardworking families who will be paying a mortgage will now have an affordable place to call home. I'm happy to support such a project".  House Speaker Chris Sprowls added "Over the last couple of years, we've made affordable housing a focus so that families can thrive," said Speaker Sprowls. "I applaud Chairman Latvala for continuing these efforts."
Habitat is currently in the development review phase with hopes to break ground within the next six months. The development will feature a mix of two- to three-bedroom homes with a contemporary style, totaling an estimated 1,200 square feet per dwelling. The total cost of the development is $12 million; this includes land acquisition.
Habitat to Celebrate Four Home Dedications in September
This September four families will receive keys to their safe and affordable homes. Having started September 9th, 2022, Habitat for Humanity of Pinellas and West Pasco Counties will host four home dedication events over the course of the month. These four families will be celebrating their achievement of the American Dream of homeownership.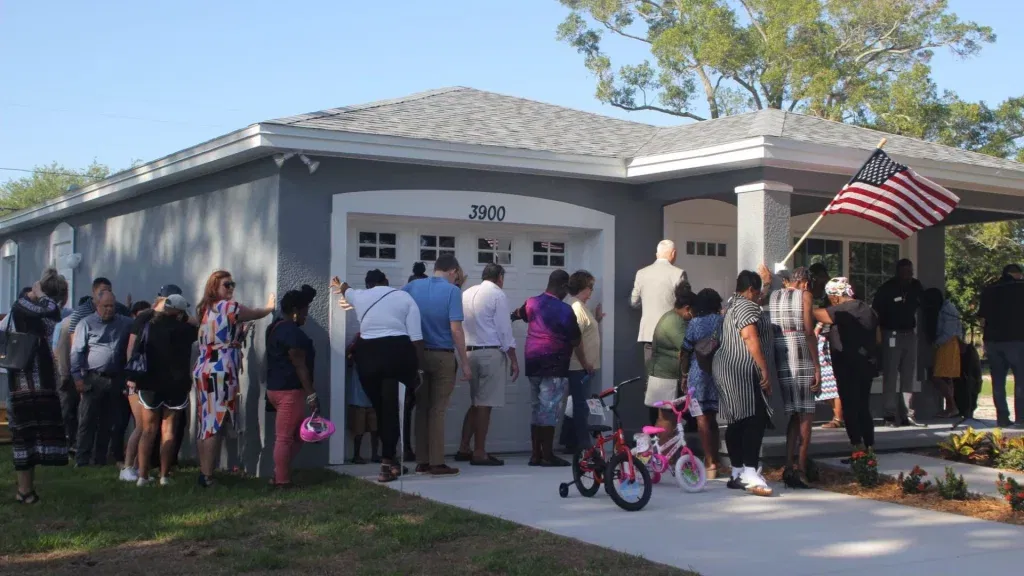 Habitat Homeowner Candidates complete the required 32 homebuyer education classes as well as 350+ required sweat equity hours. They will purchase their respective homes with a zero-percent interest loan through Habitat, keeping their mortgage affordable. These four homes were sponsored by generous Pinellas County community partnerships.
Habitat for Humanity of Pinellas County and West Pasco Counties
Since 1985, Habitat for Humanity of Pinellas and West Pasco Counties has served over 900 families and individuals through its new home buyer and neighborhood revitalization programs using locally raised funds. Volunteers and the future homeowners construct the homes, which are sold at no profit and financed with a zero-interest loan. Habitat homeowner candidates earn 30 to 80 percent of area median income. Candidates must demonstrate need for adequate shelter; ability to pay back a zero-interest loan and willingness to partner with Habitat to invest 350 to 450 "sweat equity" hours. Mortgage monies are used to build even more homes, making each donation to Habitat a perpetual legacy to the community. Habitat believes that homeownership contributes to family stability, leading, in turn, to community stability. Additionally, the affiliate raises funds through their ReStores; home improvement outlets where donated household and building items are sold to the public. For more information about Habitat for Humanity of Pinellas and West Pasco Counties, call (727) 536-4755 or visit www.habitatpwp.org.