Helping Children Fight Cancer! The Thorn Collection's 10th Annual Lemonade Stand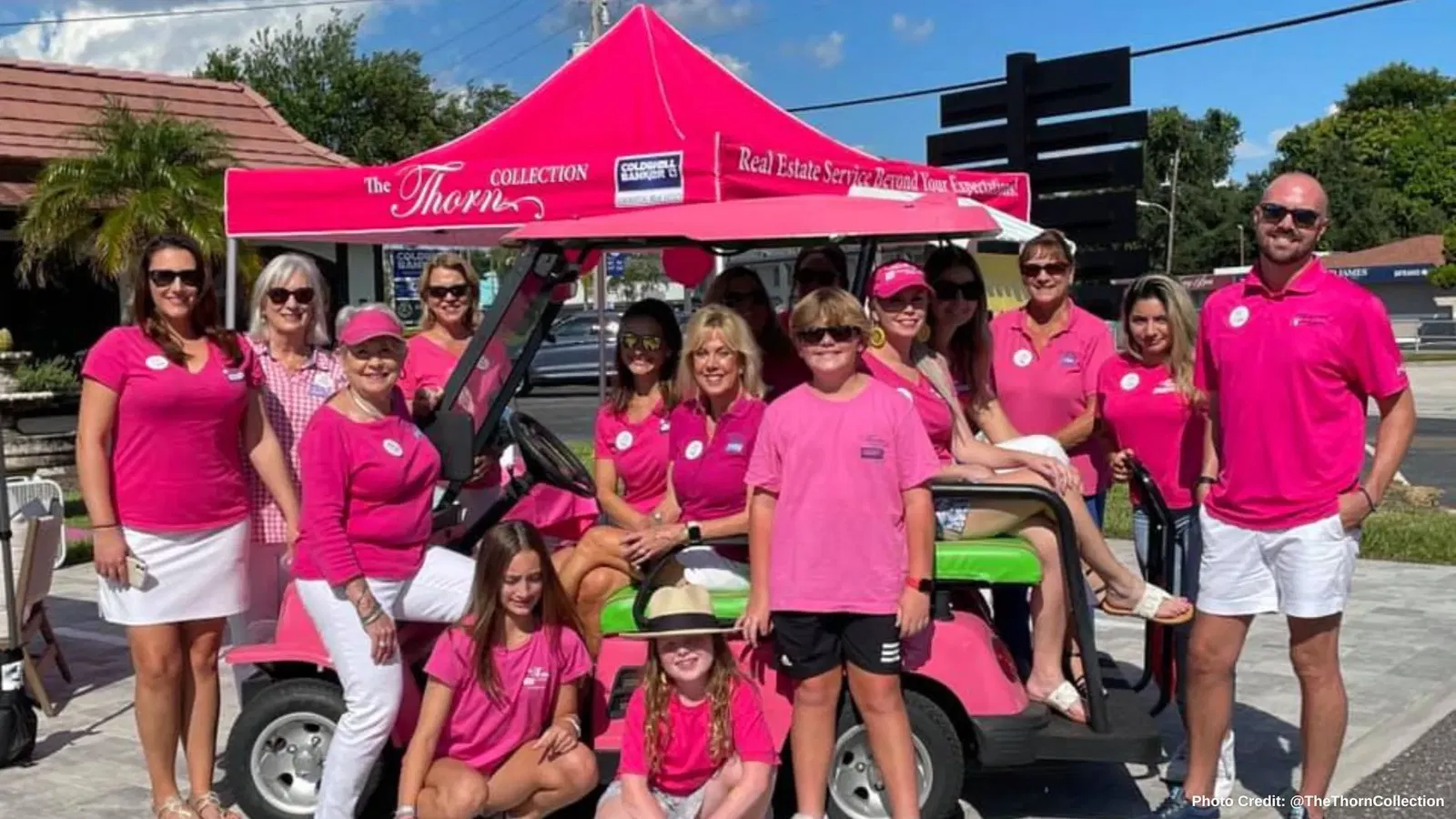 The Thorn Collection, an award-winning and top-producing residential real estate team with Coldwell Banker Realty, knows that when life gives you lemons, the Pediatric Cancer Foundation makes lemonade!
The Thorn Collection Lemonade Stand will be holding its 10th annual fundraising event to benefit the Pediatric Cancer Foundation in Belleair Bluffs on Thursday, October 12th, 2023, from 4:00-6:00 p.m. at 598 Indian Rocks Road N. in Belleair Bluffs.
This year, they will be honoring Sofia Isabella Anderson. Sofia was diagnosed in January 2015 with stage 4 Neuroblastoma. After 12 rounds of chemo, six rounds of radiation, six rounds of antibody and two years of DFMO an anti-relapse drug, she is 11 years old and eight years cancer-free!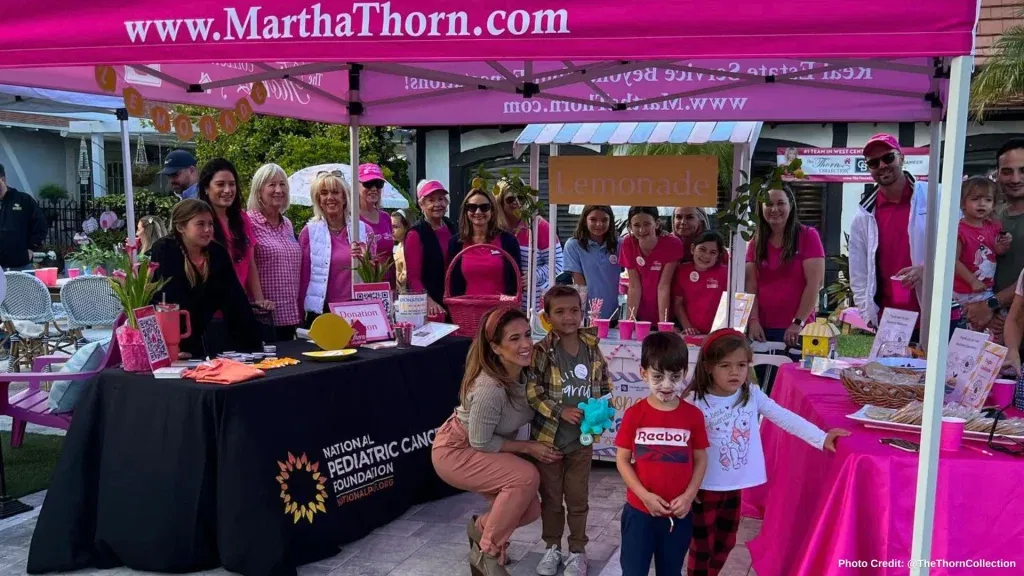 "Let's end childhood cancer together," Martha Thorn, head of The Thorn Collection real estate team, implored.
Cancer is the No.1 cause of death by disease among children. Only a tiny percentage of the billions of government spending annually on cancer research goes specifically toward treating childhood cancer. Some estimates say this percentage is as little as 4%.
Just how much could such a simplified fundraising concept really succeed in making a difference? How about more than $250,000 raised in its first 9 years! What started as a $3,000 fundraiser in 2014, has now raised more than a quarter of a million dollars for this important cause. The team sets a goal every year to better the previous year's amount raised.
Martha Thorn says she credits the event's success on repeat customers, amazing clients as well as the community outreach by email, the media, mail, social media and advertising.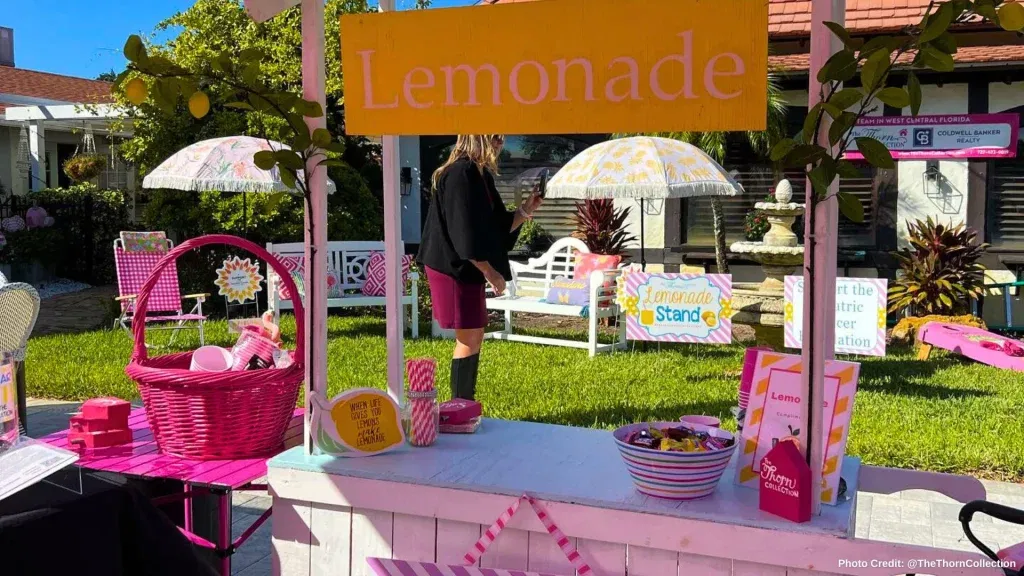 In addition to refreshing lemonade, cookies provided by Kookie Krums in Dunedin will be served as well as cotton candy. The Pediatric Cancer Foundation will receive 100% of the proceeds received and a heart-felt financial boost. The National Pediatric Cancer Foundation is a nonprofit organization dedicated to raising money to fund research to eliminate childhood cancer.
To donate online, visit www.ThornCollectionLemonadeStand.com – ALL proceeds go directly to the Pediatric Cancer Foundation.
Coldwell Banker Realty in Florida
Coldwell Banker Realty in Florida is a leading residential real estate brokerage company with approximately 56 offices and more than 8,000 affiliated sales associates. Coldwell Banker Realty is owned by a subsidiary of Anywhere Real Estate Inc. (NYSE: HOUS), the largest full-service residential real estate services company in the United States.