New Entertainment at the 2022 Florida State Fair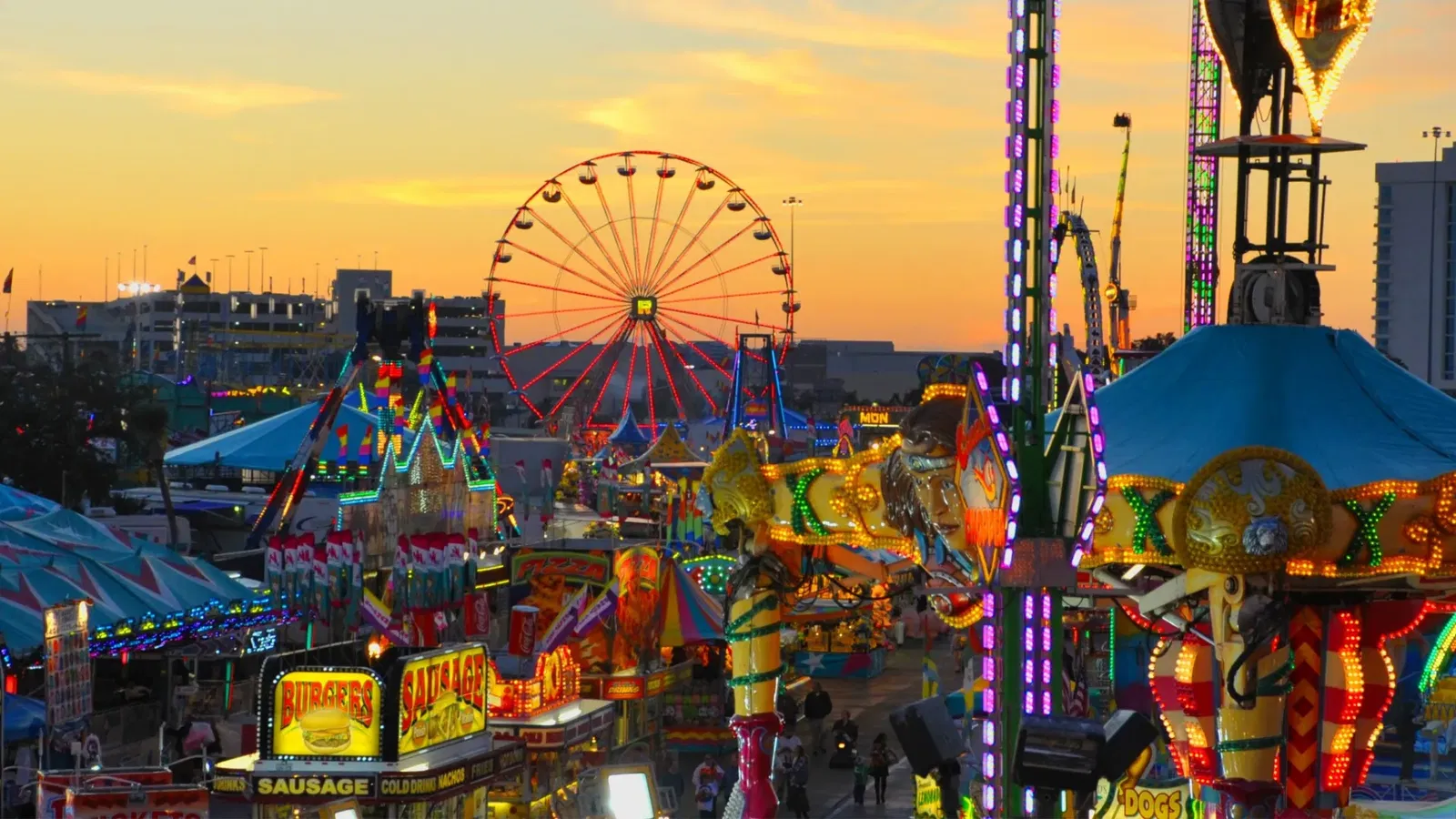 It's time for the 2022 Florida State Fair! The fair is in town Feb. 10th through the 21st, tickets are $10 for adults and $6 for kids – you can purchase them
here.
Everything you know and love is back with the addition of a couple new and exciting items! Here is a breakdown of what the expect on this year's fairgrounds.
Food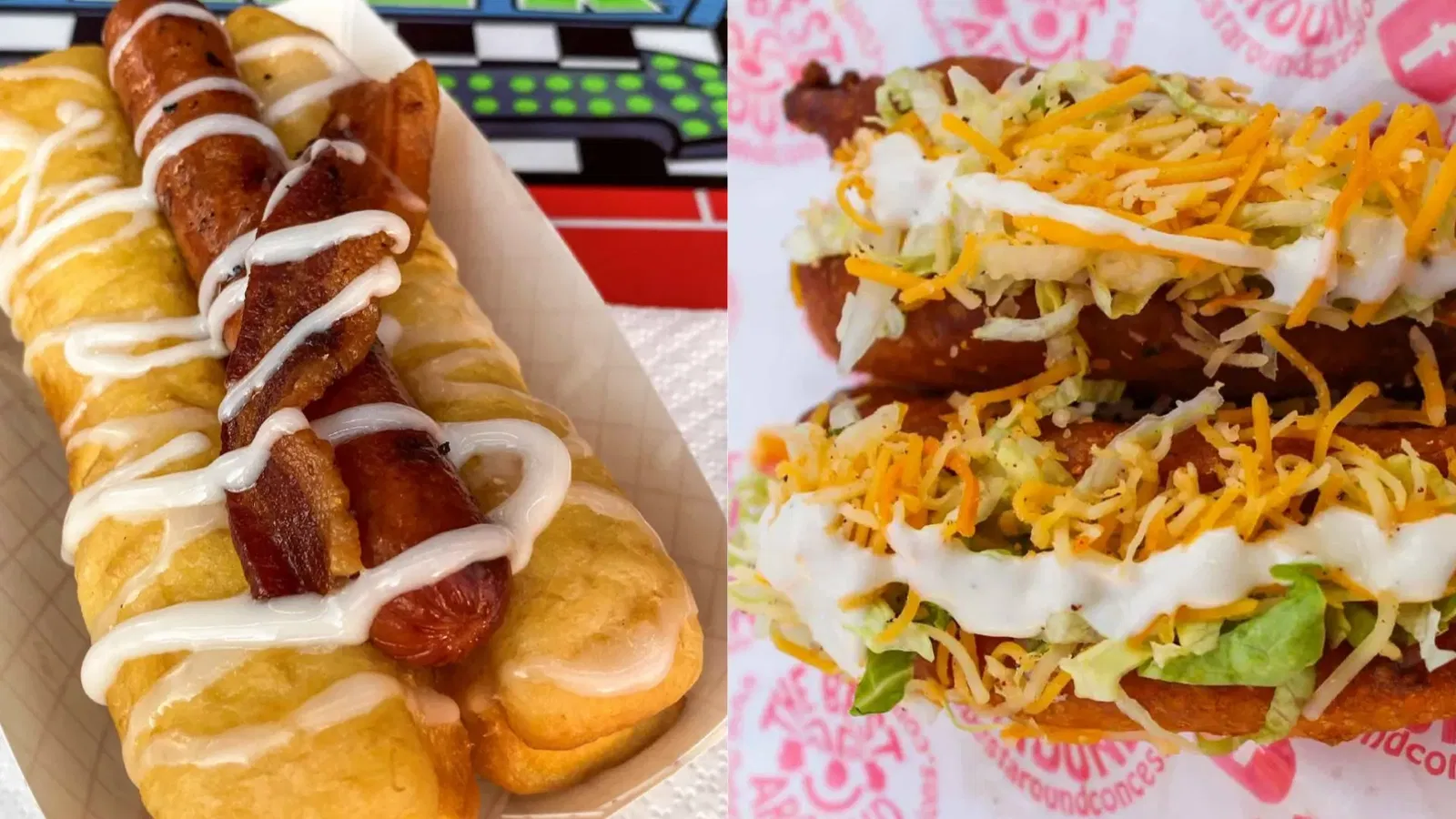 The most popular reason to attend a state fair just might be to enjoy some deep-fried food! Here are a few favorites to try this year!
Donut Dog – A homemade long John Donut, fresh grilled all beef Hotdog, applewood bacon and drizzled with icing on top.
Funnel Cake Taco – A taco shell dipped in buffalo batter funnel cake mix, fried golden, filled with buffalo chicken dip, topped with lettuce, cheddar cheese, ranch, and cool ranch Doritos crumbles!
Loaded Fried Pickle Nachos – Deep Fried Pickle Chips loaded with cheese, bacon, chili, jalapenos, and ranch.
For a full list of food click here.
Rides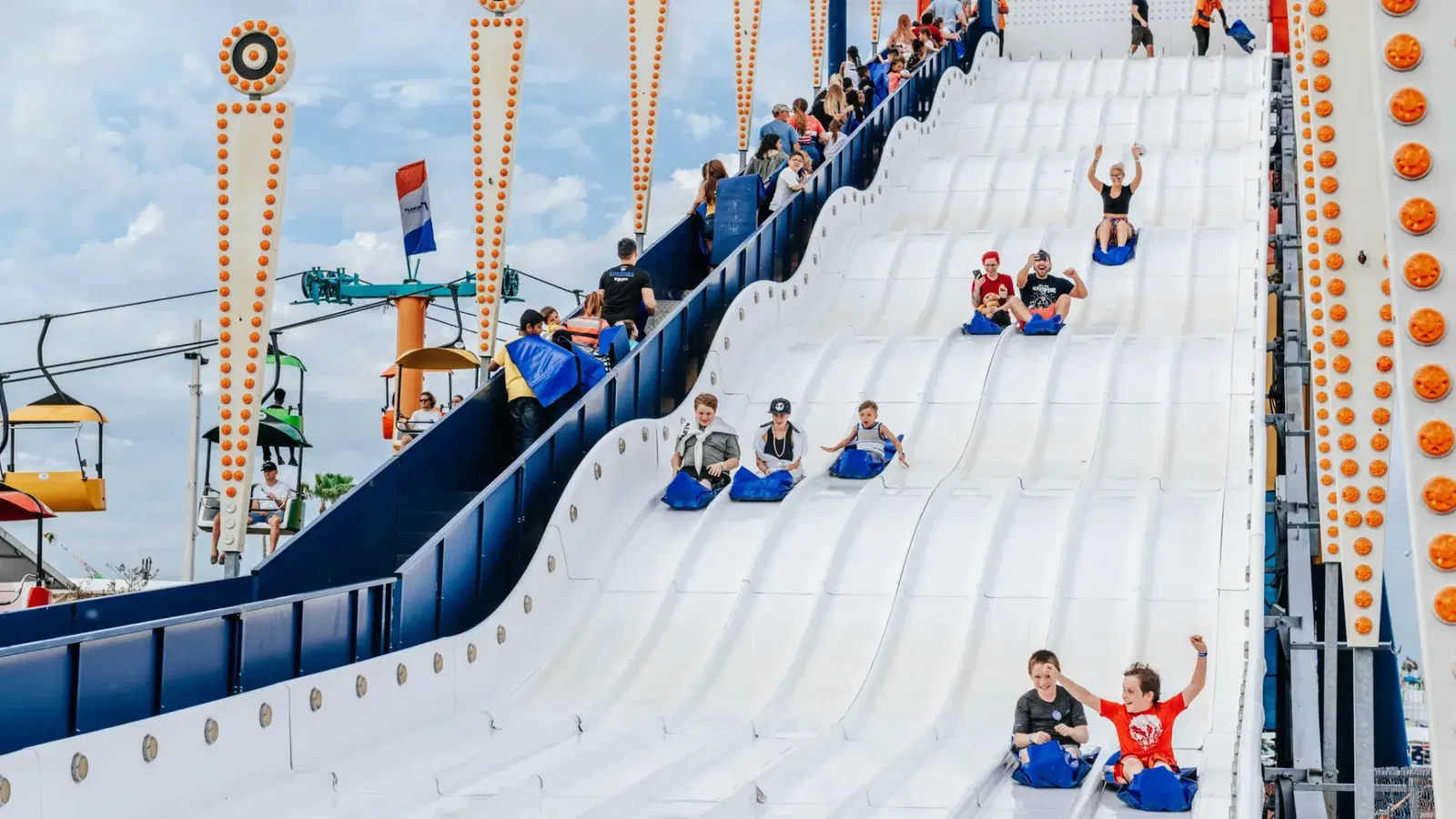 Get a bird's eye view of the grounds by taking a ride on the Ferris wheel! There are rides galore this year at every level of thrill, here is a highlight of a few.
Midway Sky Eye – North America's tallest traveling Ferris wheel!
Super Cyclone Coaster – Twist and turn around the track on this exciting coaster!
Giant Slide – Climb several stories high for a fun glide down the giant slide!
For a full list of rides click here.
Entertainment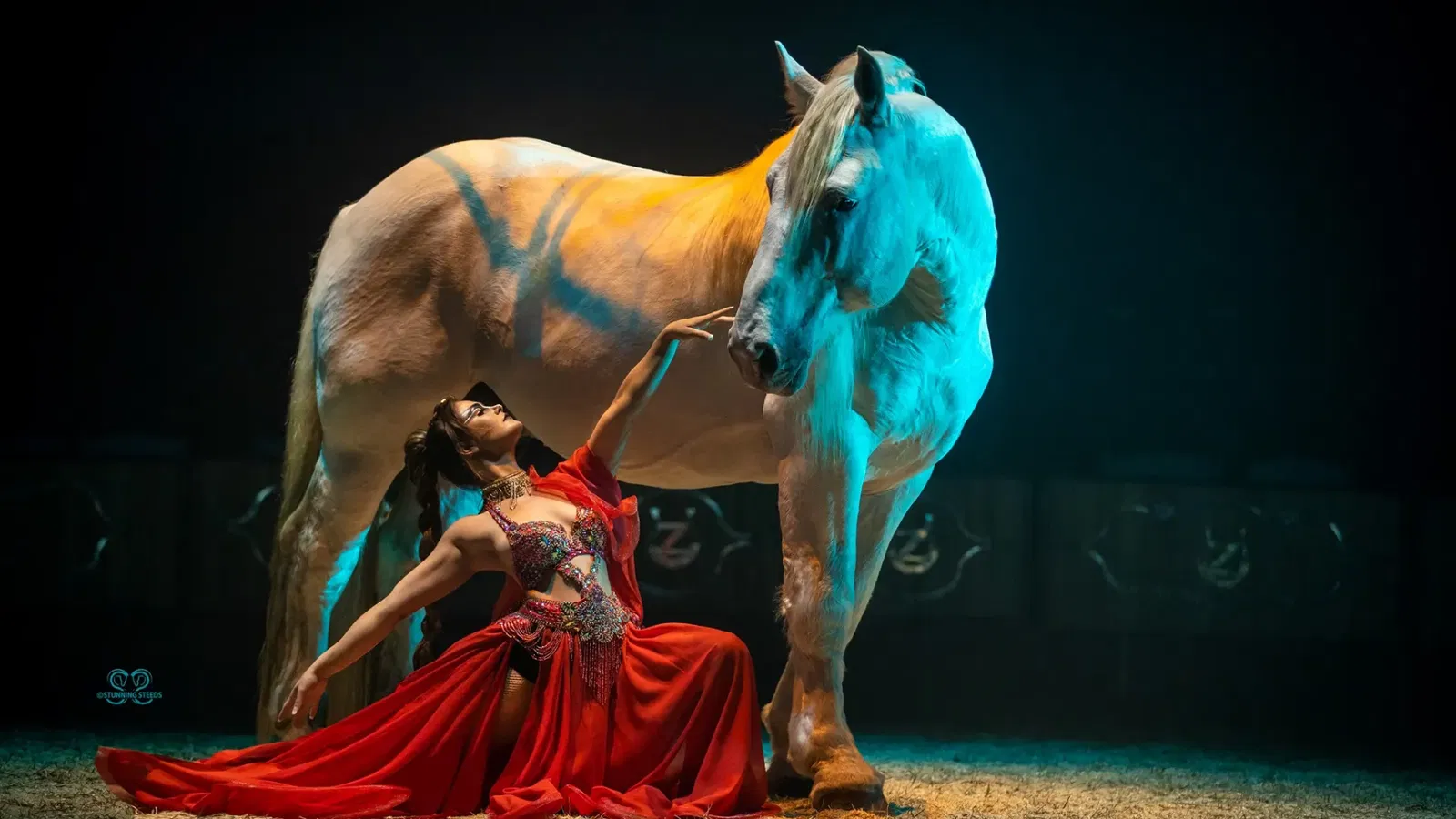 There are some new additions to this year's entertainment line up that you're going to love. Here are the newest shows.
Cirque Ma'Ceo – Mesmerizing acrobatic feats, aerial dancing, and exotic horses, feast your senses on the beauty and mystery through the adventure of Cirque Ma'Ceo.
High Dive Show – The Great American High Dive show is the Classic High Dive show, featuring springboard and tower driving and MORE!
Wet And Wild – A Rockin' and Rollin' display of world-class XFS freestyle jetski and flyboard stunts backed up by our 80's style solo electric guitarist.
For a full list of shows and entertainment click here.
Exhibits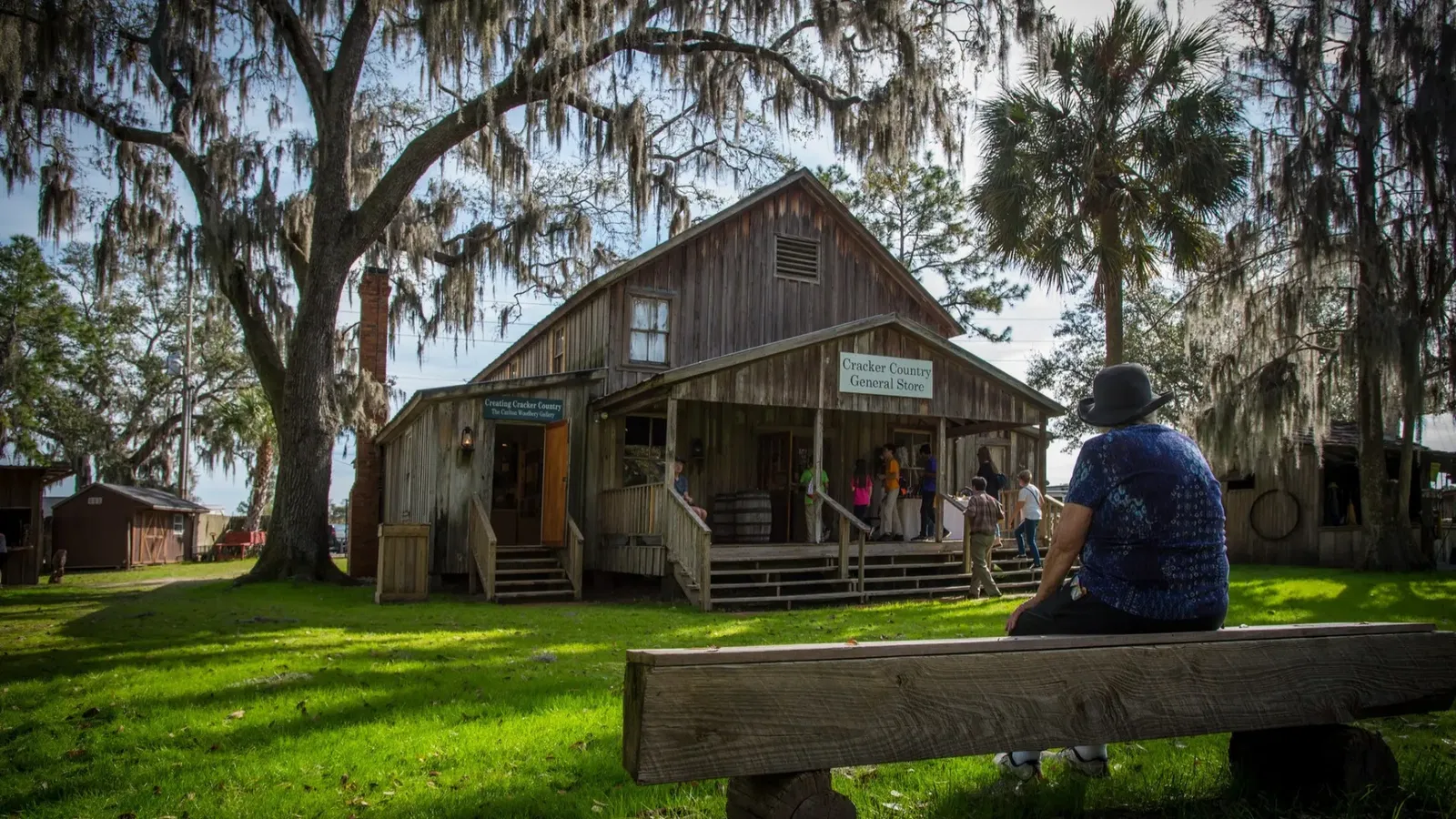 Exhibits are some of the most immersive experiences the fair has to offer, from animals to robots, agriculture and more. This year they added some new exhibits as well!
Cracker Country – Travel back in time to the 19th century. Experience what life was like for Florida pioneers.
Robot Zoo – This is a new interactive exhibit that displays the mechanics of animals through robotics, giving you a technological view of how real animals work.
Livestock Barns – Tour barns filled with several different kinds of livestock for an up close and personal view of many furry friends.
For a fill list of exhibitions and competitions click here.
With so much to do, be sure to check out the Fairground map to check the location of the attractions as well as parking and entrances. Whether you go alone or with friends and family we hope you have a blast!
More articles you may like…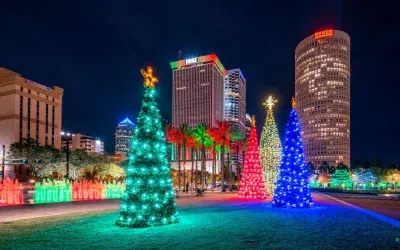 The holiday season is a magical time in Tampa Bay, filled with festive cheer and a wide array of Christmas events and activities. Whether you're looking to admire dazzling light displays, meet Santa Claus, go ice skating, or enjoy holiday performances, Tampa Bay has...
read more