Over 2,000 pounds of trash cleared out of Clearwater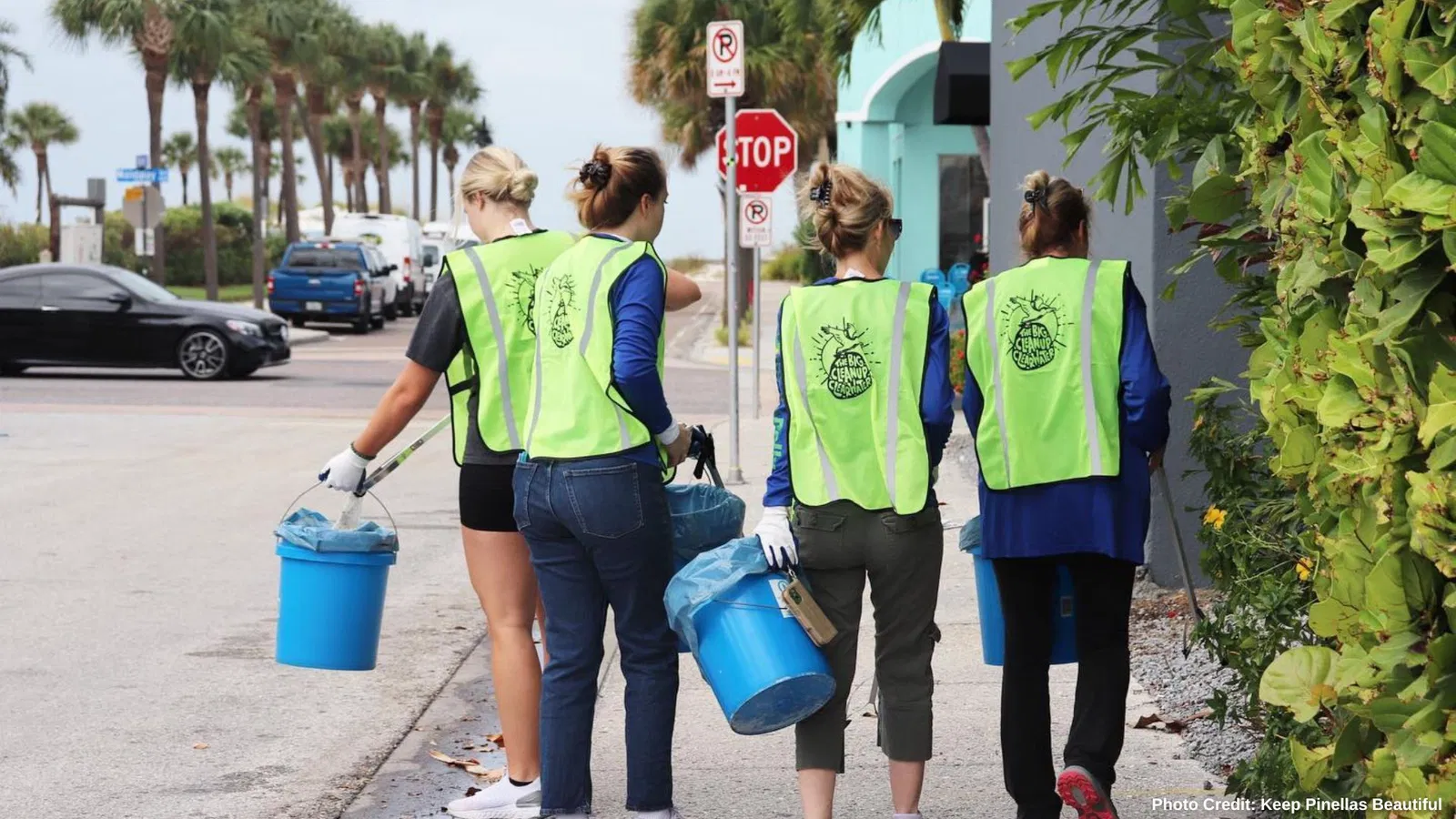 After a huge city-wide cleanup event hosted by the City of Clearwater along with other groups, over 2,000 pounds of trash was cleared out of Clearwater. This effort was part of The Big Cleanup, a 5 day cleanup series that covered over 50 sites in the area. Hundreds of volunteers participated to help keep our city clean.
While there is a monthly cleanup every second Friday from January to October, the November Big Cleanup was Clearwater's largest cleanup event. Being a top 10 destination, according to Trip Advisor, the city sees tens of thousands of tourists every year outside of the 116,000+ locals who reside there. More people equals more debris, trash, etc. meaning more helps needed to keep the area beautiful.
The Big Cleanup Clearwater is planned in partnership by Keep Pinellas Beautiful, the City of Clearwater, Ocean Allies, Amplify Clearwater, and Visit St.Pete/Clearwater. Across these organizations the goal is the same, keeping our surrounds clean and thriving! The city of St. Petersburg has taken this effort a step further with their recent ban of smoking and vaping on city beaches and parks. Pinellas County is even now considering bans on it's county-owned beaches.
The beauty of any city is heavily reliant on it's residents and Clearwater residents are happy to get out there and lend a hand. Of the hundreds of volunteers, local businesses also help sponsor the event with donations of money, supplies, and helpers!
If you would like to lend a helping hand, there are cleanups all over the area every second Friday of the month. Check the schedule to view all times and locations.
Take a look at photos from some of the groups who participated: The City of Clearwater, Amplify Clearwater, Keep Pinellas Beautiful, Consumer Energy Solutions, Clearwater Historical Society, Kathleen Beckman Clearwater City Council, Windware Wealth Management, and Clearwater Parks and Recreations.