Sallie's Cafe and Catering a New Hit in Dunedin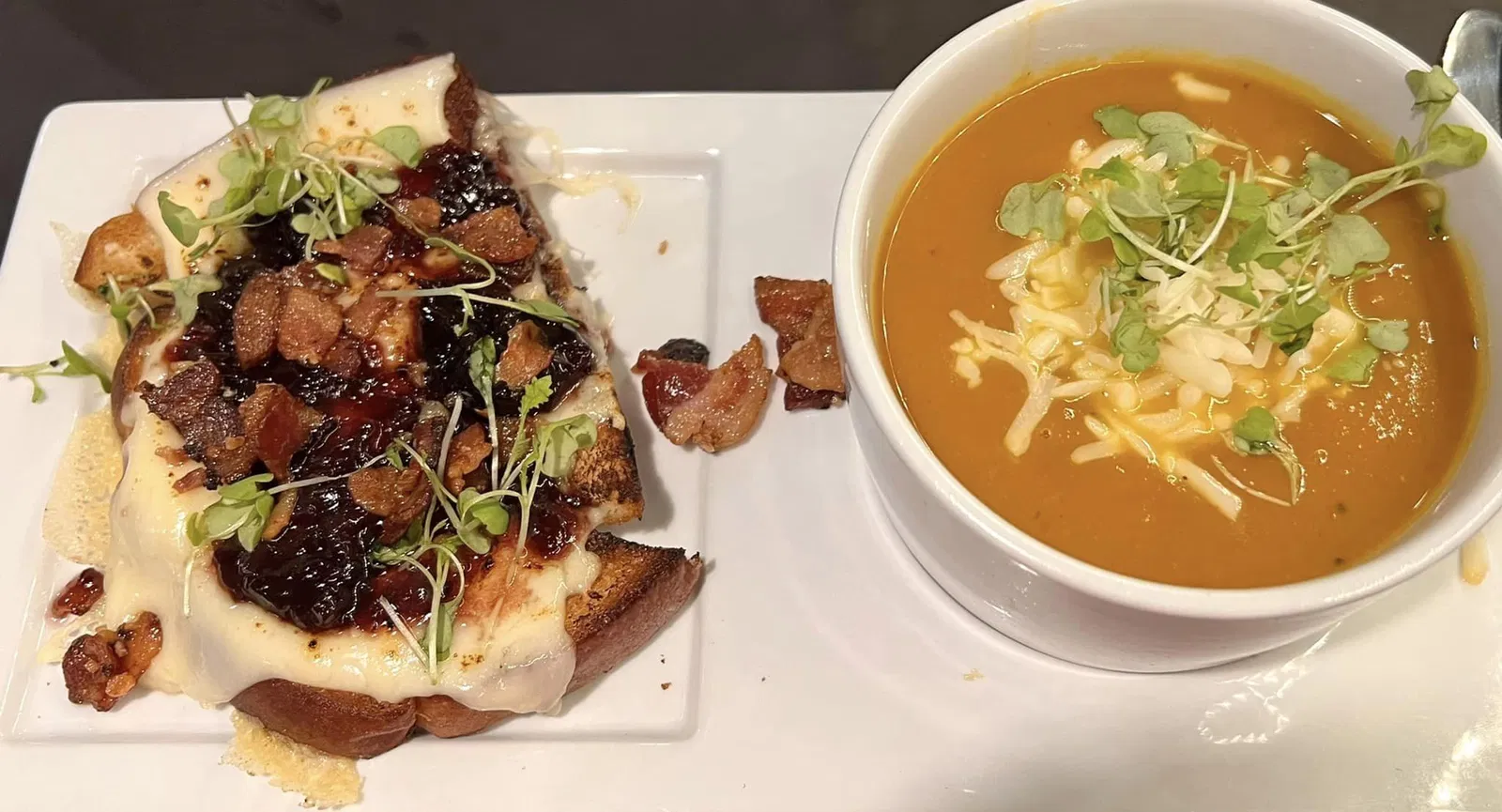 There is a new restaurant on the block, and it has quickly accumulated high praise from the community and 5-star reviews. Sallie's cafe and catering is a new Belgian restaurant currently serving dinner Wednesday-Sunday 5-9pm in Dunedin.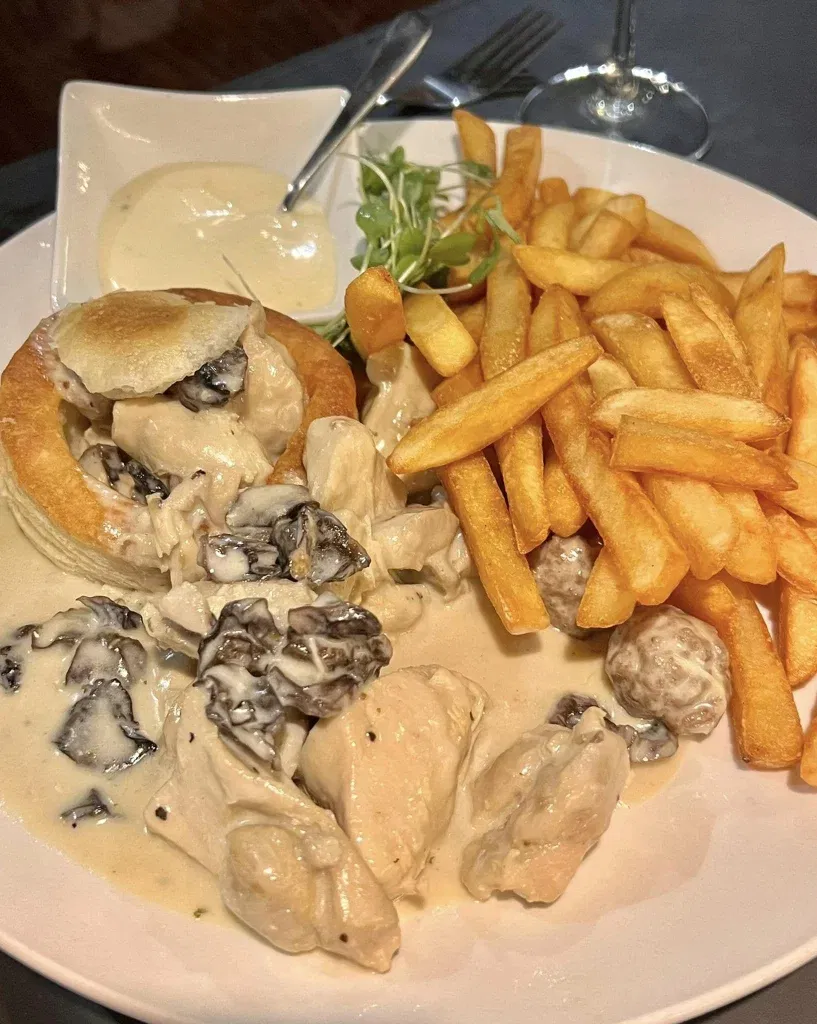 The Best Flavor of Palm Harbor 2022 restaurant is run by husband and wife, Michele Kamayi and Kieran Uylenbroek, this delightful establishment brings you all the authentic flavors and cuisine from Belgium. Stop by to enjoy classics like Vol Au Vent, a chicken stew with little veal meatballs, mushrooms, creamy velouté sauce and bouchée, and the shrimp or cheese croquettes each paired with a homemade sauce.
In an interview with Voyage Tampa, chef Michele talks about how she got started, "I made my first omelet when I was 6 and I haven't stopped cooking ever since. At night I loved to go through my mother's cooking books instead of reading fairytales. Food has always been an important part of my life. My dad being African, introduced my taste buds at a very young with a whole variety of herbs and spices. Growing up in Belgium/Europe has been very beneficial and rewarding food-wise. Belgian people love to take their time to come together and enjoy each other's company over a lavish meal and locally brewed beers or full-flavored wines."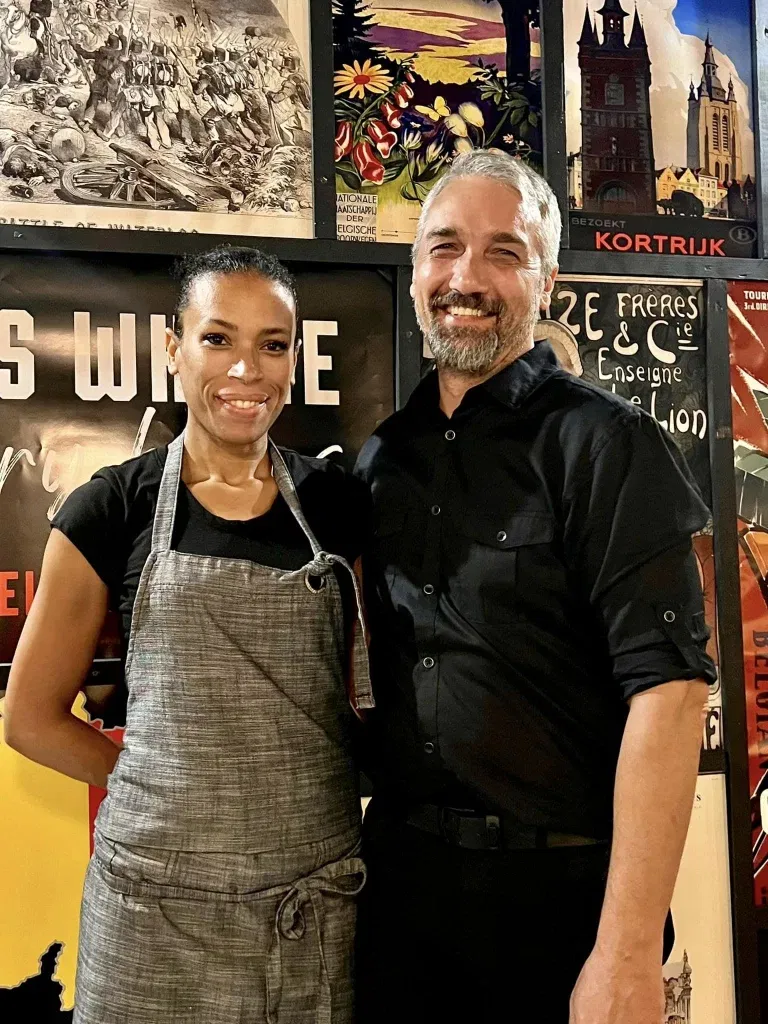 While they serve a year-round menu filled with delicious items, they also feature seasonal menus. Essentially there is always something new to try out. Their 2022 Fall menu featured a creamy pumpkin bisque, gruyère and cherry bacon jam sourdough toast, St Bernardus tripel ale, glazed braised short ribs, and pumpkin tiramisu. To add to the experience this menu could also be paired with beer or wine.
As the seasons change, so does that featured menu, they have just released their next specialty menu. This menu takes inspiration from the fall and winter period in Belgium where it is tradition to have a game/venison menu.
Don't worry if you're not sure what to try, Kieran will not only pleasantly greet you and get you seated but he will always help you decide what to order! He takes the time to get to know your tastes and make a recommendation he knows you'll love. This is a great way to not only understand the menu but is also an awesome insight into the culture behind the food you'll be eating.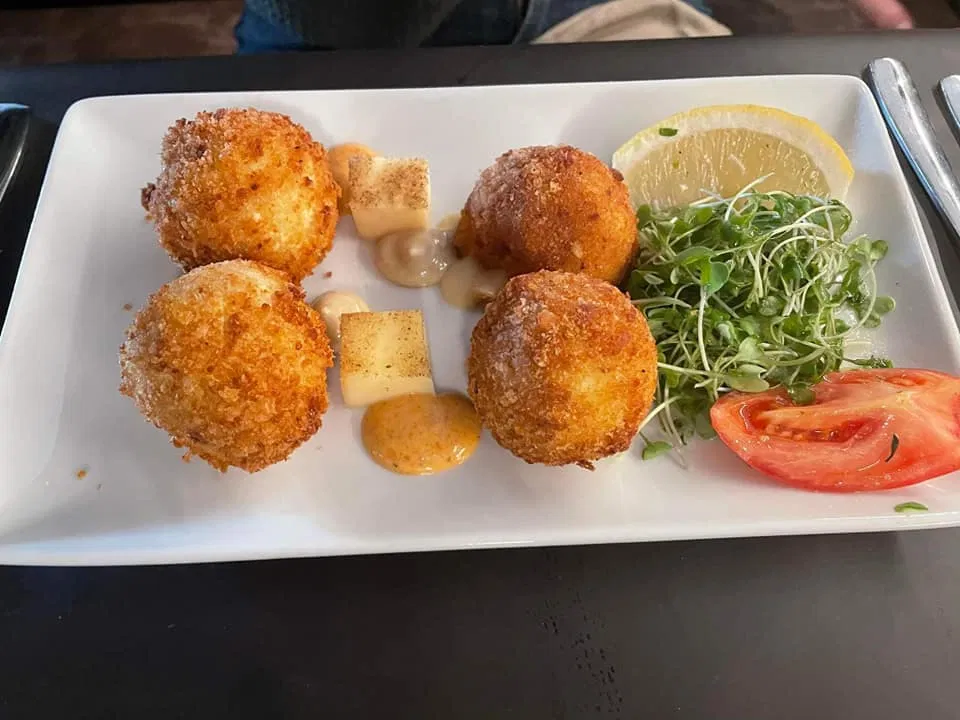 Just look at all the rave reviews they have gotten in the few months since their opening:
"Food and service were wonderful. Great menu and everything tasted delicious (my pictures don't do it Justice) A real hidden gem. Owners Michele and Kieran were warm and friendly. This small business deserves your support. Try them!!" – A.K.
"Amazing, quality food! You can tell each dish is authentic and crafted wonderfully by the chef. Their seasonal menu is also very unique and definitely worth trying as it rotates. Owners are so kind!" – O.O.
"Amazing, authentic food which raises the local standards. I thought I was back in Belgium! I definitely recommend to everyone who loves REAL, good food! ?The owners are great, loving people! They live to make us, customers, happy! We were there with the whole family and it was a real pleasure to enjoy the moment." – P.V.
If you're in Dunedin, support this family-owned small business! Visit their Facebook page for the full menu and more!