The American Culinary Federation Faces Off Against Fast-Food Culture, Celebrates Culinary Excellence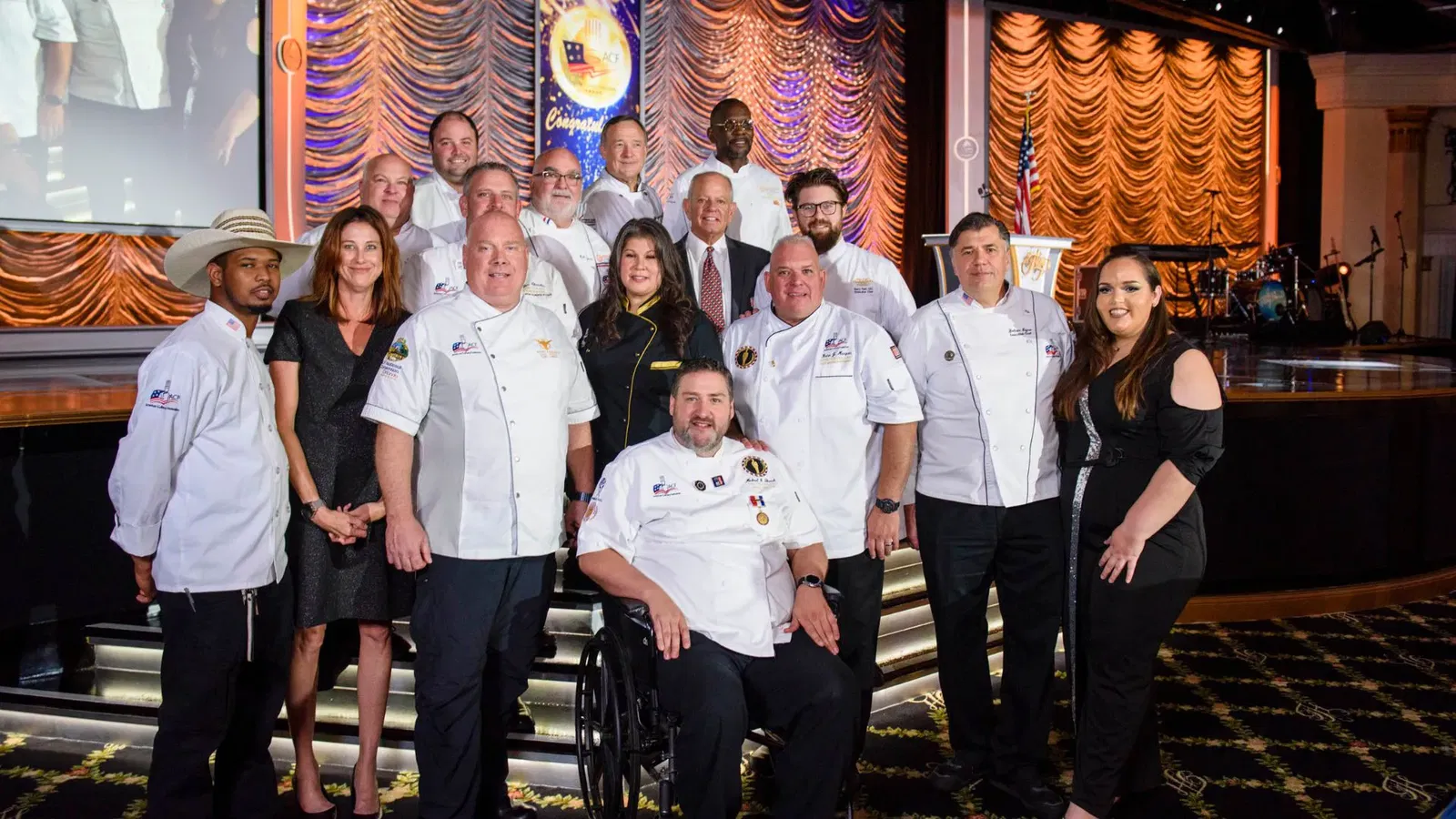 ACF Tampa Bay board members gathered at their annual awards ceremony at downtown Clearwater's Fort Harrison
Taking the rise in fast food consumption head on, the American Culinary Federation's Tampa Bay Chapter recognized the excellence of those who work to bring healthy, aesthetic and quality food to the plates of diners all over the region at their annual awards ceremony this September. The event was held at the historic Fort Harrison in Clearwater, FL.
The American Culinary Federation, Inc., a professional organization for chefs and cooks, was founded in 1929 in New York City by three chefs' organizations. The ACF is an organization based on promoting the professional image of American chefs worldwide through education in the culinary arts at all levels. There are currently more than 14,000 members belonging to more than 170 chapters across the US.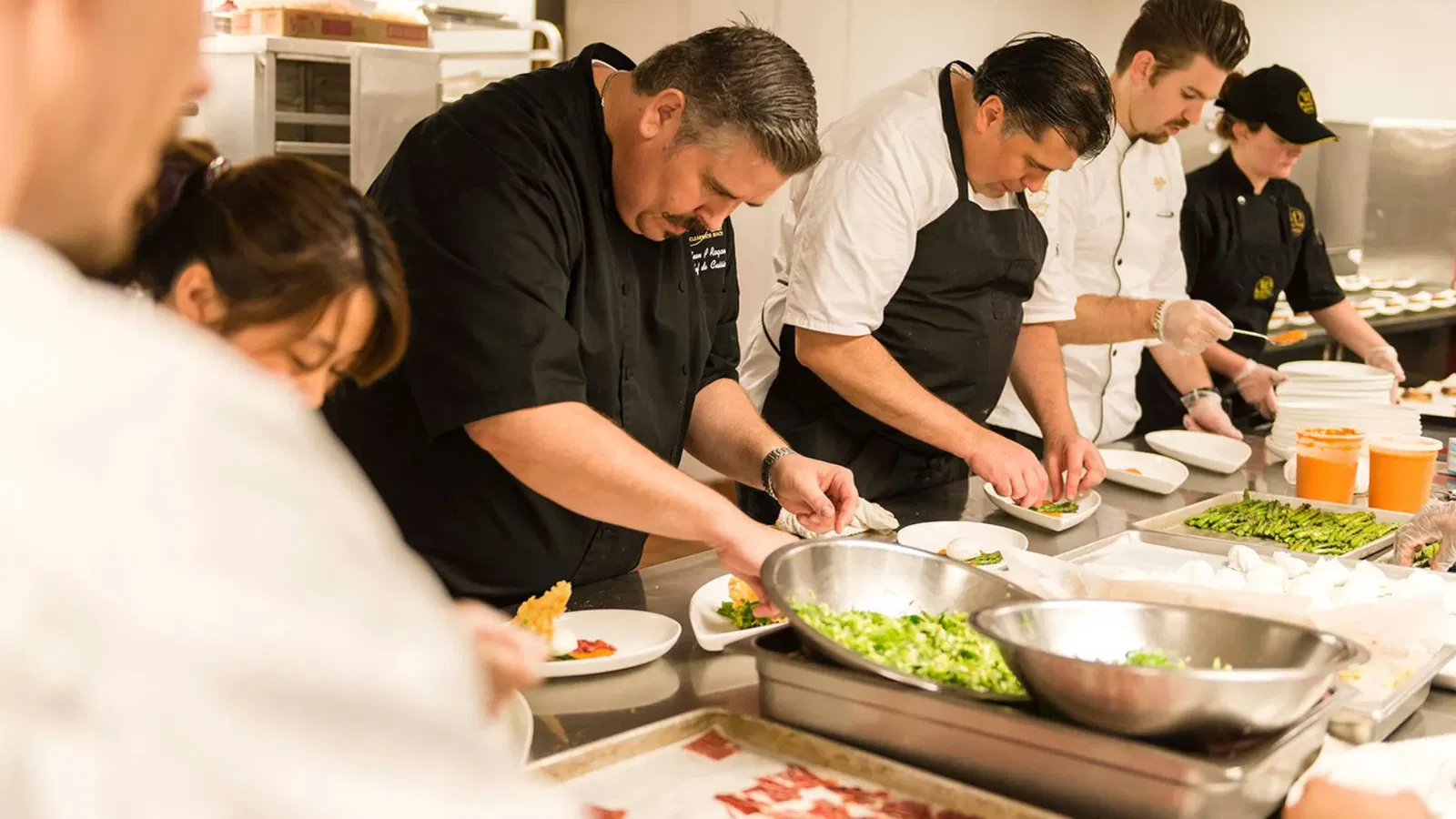 This year's Presidential Medallion winners are:
Joseph M. Allison, CEC, AAC
Dina Altieri, CEC, CCE, AAC
Malachi Bolton, CCC
Andre R. Ellis, CEC
Cher D. Harris, CEPC
Jimmy L. Hill, HAAC
Jason A. Jones, CEC, CCA, AAC
Sergey V. Kashkin, CEC
Ashley Keys
Bradley D. Labarre, CEC, AAC
Ryan M. Manning, CC
Donald C. McMillan, CEC, AAC, HHOF
Elizabeth B. Mikesell, CEC, AAC
Hari Pulapaka, CEC, AAC
Scott C. Ross, CEC, CCA
Keith Sarasin
Amy C. Sins
Harold S. Small, HAAC
Robert Stegall-Smith, AAC
Wes Tyler, CEC, CCA
Jaques Wilson, CEC, AAC
Robert L. Witte, CEC, CCA, AAC
Jay Ziobrowski, CEC
"This Medallion is presented in recognition of outstanding representation of the ACF fundamental principles, including superior strength of character and continued contributions to ACF and/or the culinary industry as a whole," said Chef Vanessa Marquis, the President of the Tampa Bay Chapter of the ACF.
Two of the chefs who received the Presidential Medallion are from the historic Fort Harrison hotel where the event was held, Chef Zoltan Vajna and Chef Barry Reid. The hotel serves as the religious retreat for the Church of Scientology Flag Service Organization. Both chefs have decades of experience in creating and crafting meals. As the hotel's Culinary & Restaurant Director, overseeing 14 restaurants and cafés with an average of 12,000 meals served daily, Chef Zoltan has been a chef for 38 years. Chef Barry Reid started his career at 14,when his parents enrolled him in culinary school. Now a Certified Executive Chef and member of the World Master Chefs' Society, Chef Barry and his team of 13 chefs serve an average of 8,000 to 10,000 meals a week.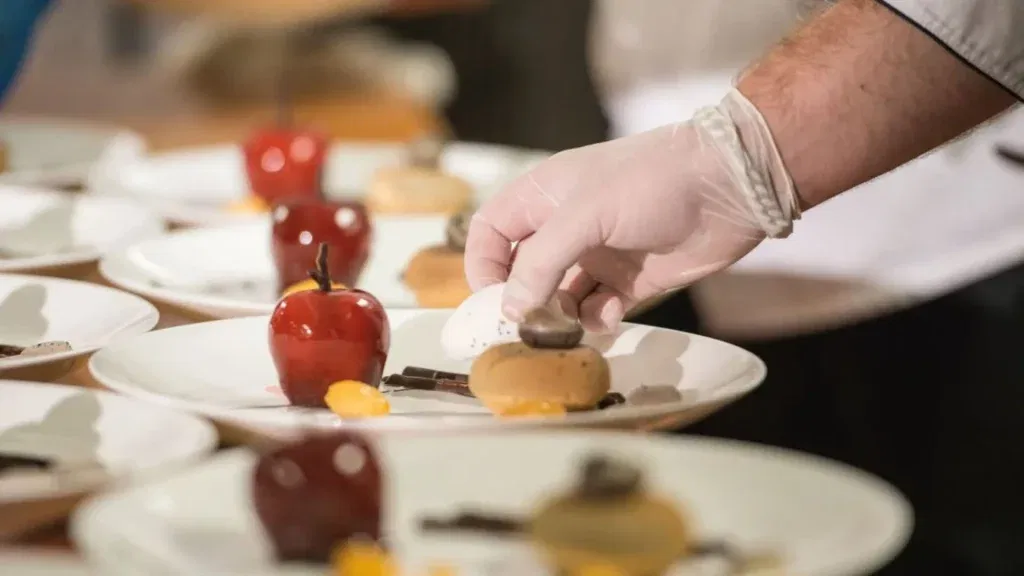 "Chef Zoltan Vajna imparts invaluable wisdom and guidance to me, he fosters a warm and welcoming atmosphere for our ACF members," said Chef Vanessa. "Chef Barry's unwavering commitment to both the ACF and culinary excellence continues to be a source of inspiration for us all."
"A September 2023 report published on www.barbequelab.com cites the fast-food industry's income as $110 billion, with one in three Americans eating fast food every day, so it is good news that the culinary arts are still respected," said Lisa Mansell, from the Church's public affairs department. "We are honored to have the Tampa ACF acknowledge members of our culinary team. More importantly, we are honored to host the ACF and support their aims to educate and uphold high standards for their members."
Flag's chefs regularly ply their skills by creating menus for events where the general public is invited. If you are interested in being included on the guest list for future non-profit, charity or community events, please call 727-467-6860.